How to Enable the AI for Your Bots?
Botgate's native AI can elevate your conversations so don't forget to enable it.
We have created a native Conversational AI to assist you to give your visitors the best Conversational Marketing & Sales experience.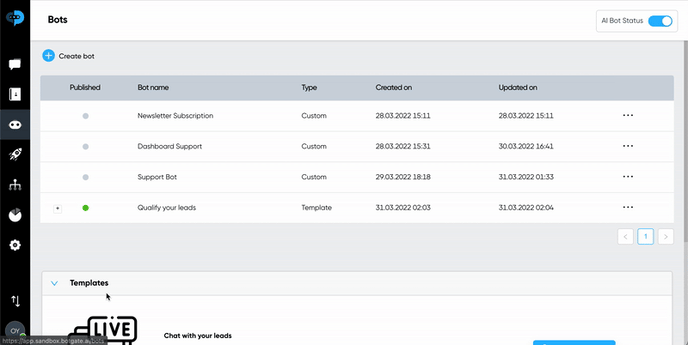 Once you click on the AI Bot Design on the left navigation bar, the Bots and Templates list will open. Top right on the page, you will see a switch for AI Bot. You can either enable or disable it.


When disabled, you cannot test your processes and the Bot seems to not responding. You can enable AI to solve this problem.