All the information about your visitors is here: Contacts!


With Botgate AI, you can track your site visitors. Once they interact with the Widget, a Contact is created with the information about these columns below:
First Name
Last Name
Phone
Country*
City*
Email
Platform*
Last Seen*
Language*
Created On*
*Country, City, Platform, Last Seen, Language, and Created On information is collected according to the user's internet connection, PC, and the activity by default.

You may need to collect them for the rest by creating some flows with Data Collectors.
Customizing Your View
You may not want to see every piece of information about your contacts. To customize your view, just click on the Customize button and select the ones you want.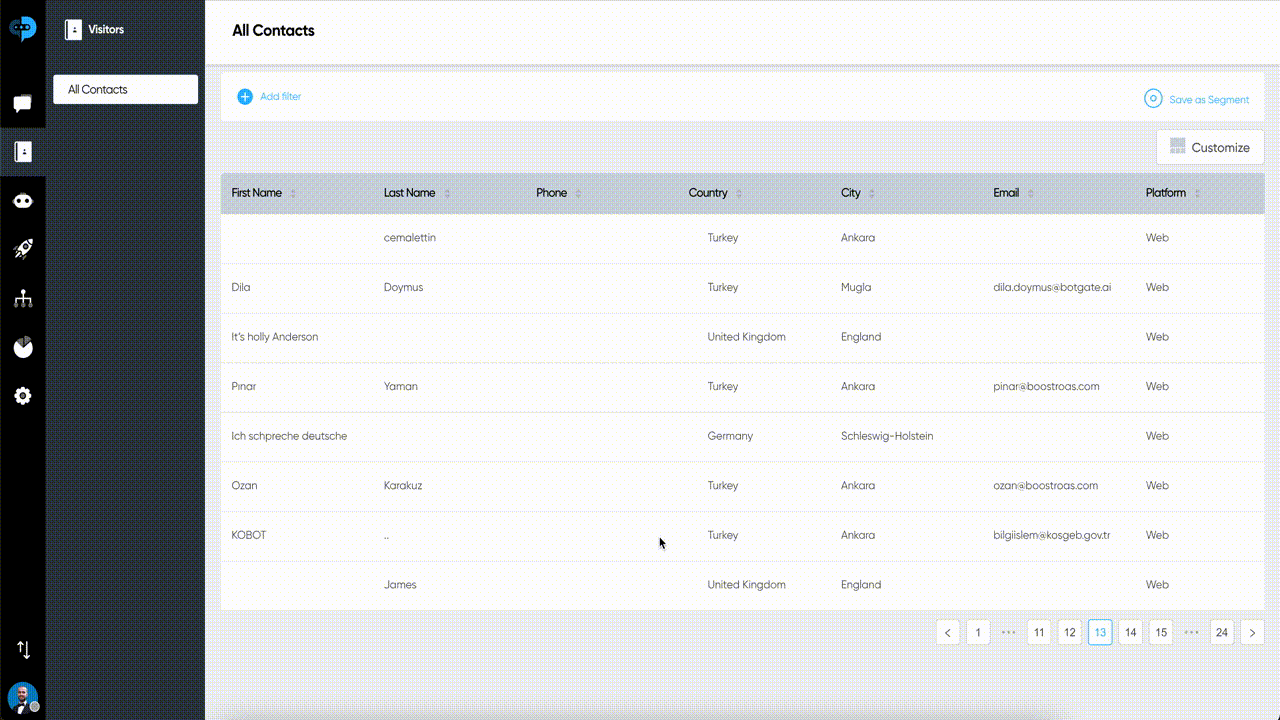 You can also sort the columns just by clicking the column!
Filtering the Contacts
Looking for a specific contact? You can use some columns mentioned above as filters. Let's see how you can do: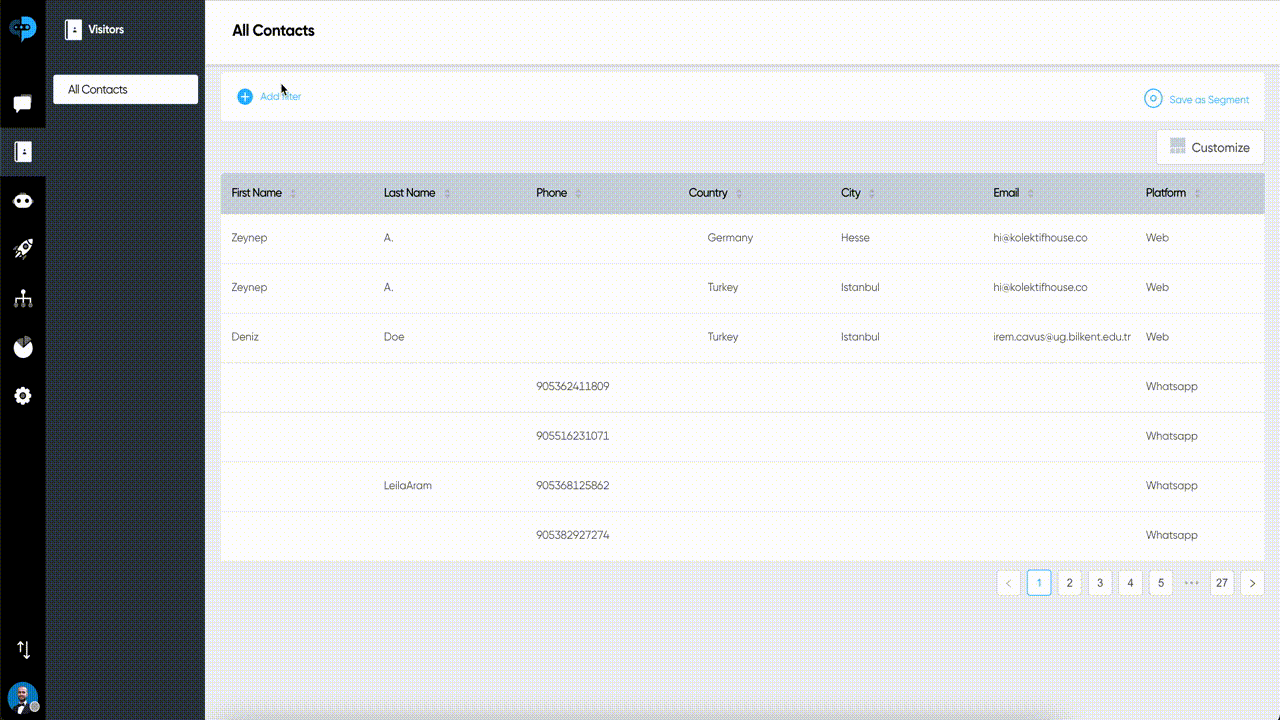 You can always add another filter to search more deeply 🤓
Saving as a Segment
You may want to save this search and use it for the future. Just click on the Save as Segment button and name your search!
PS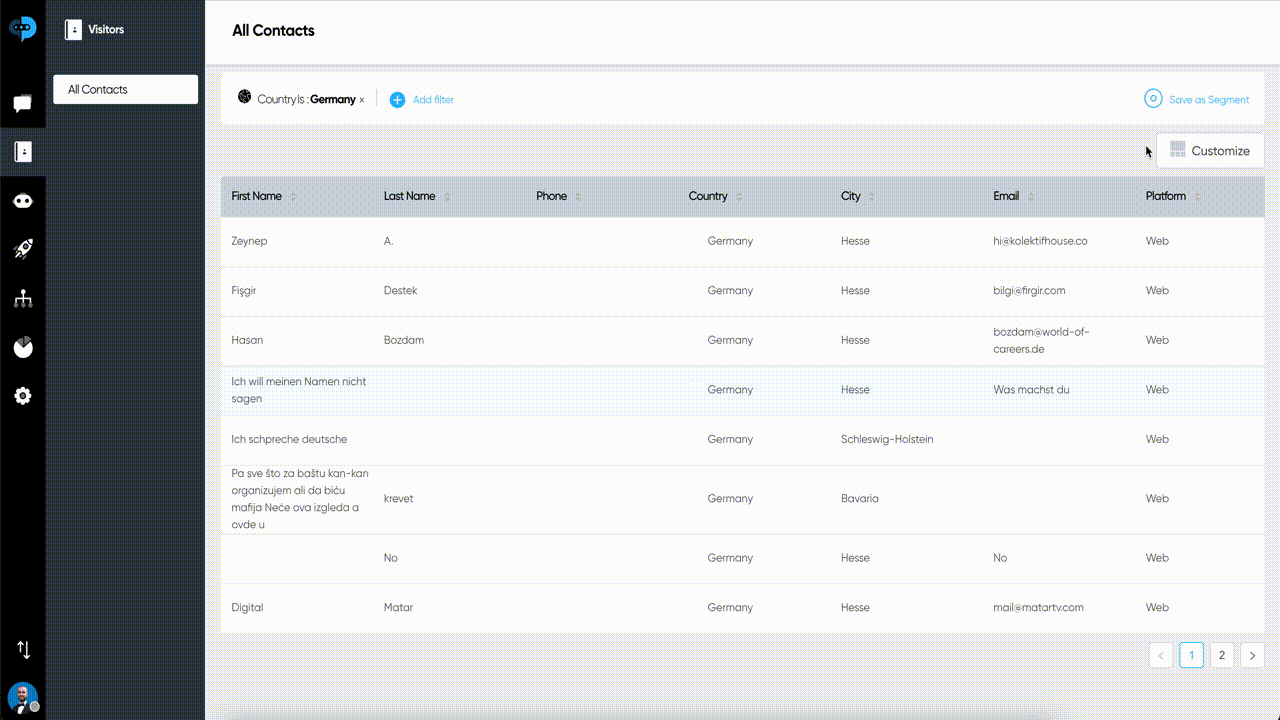 Want to see your all contacts? You can find them on the All Contacts tab. (PS: Your Segments will be listed under the All Contacts tab!)