How to Test Your AI Bot?
It's important to test your AI Bot before going live.
Oh, so you completed the design of your first AI Bot. Congratulations! 👏

Let's have a look at how it works. To detect the mistakes and correct them before going live, Botgate's AI Bot Builder allows you to test your AI Bot within your Dashboard.
Go & Edit your bot on AI Bot Design Tab. Click on the
Test it Out
button your bot. It will open a new empty window with the Widget.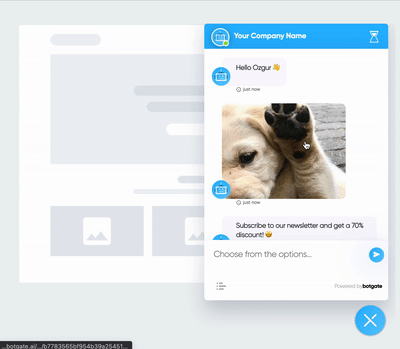 As seen above, you can test all of your flows and features.