How to Connect WhatsApp Business API through 360Dialog?
You can easily integrate your WhatsApp Business API that is retrieved from 360Dialog.
360dialog is a verified WhatsApp Business Solution Provider (BSP). If you have a WhatsApp Business API account from 360Dialog, this is your guide on connecting with Botgate AI.
Let's navigate to Botgate AI Dashboard > Integrations > 360Dialog.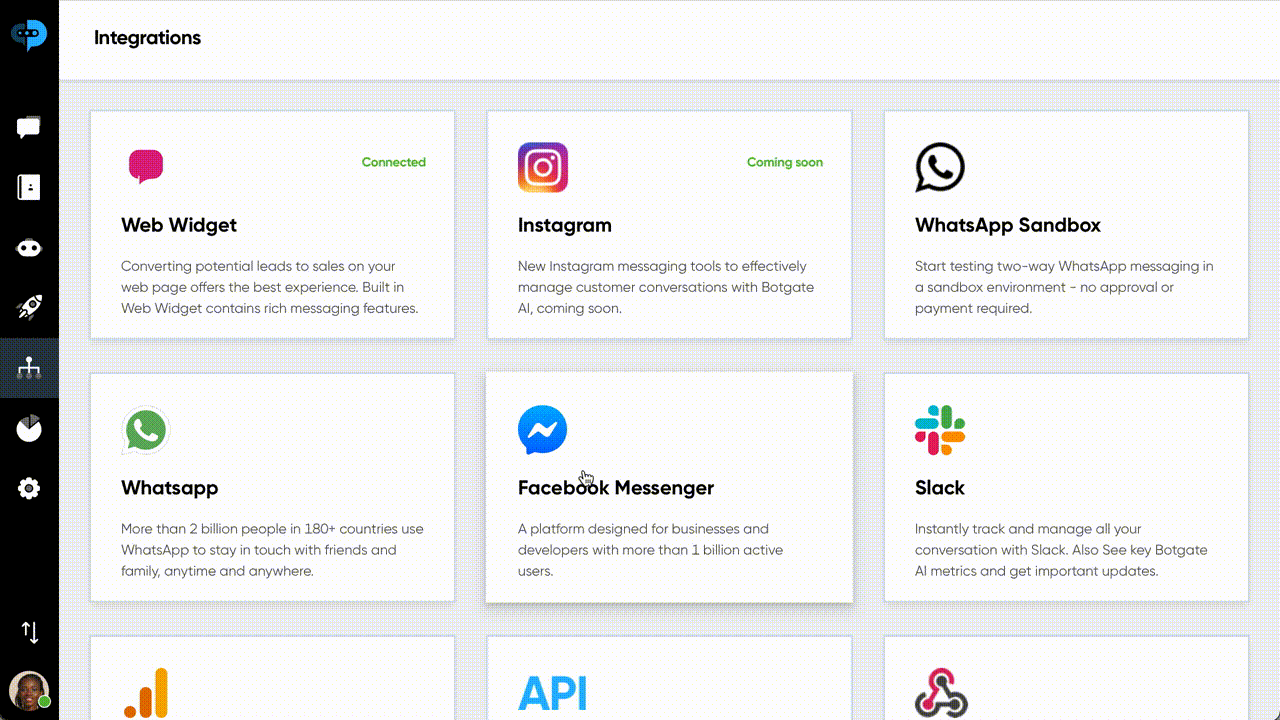 Before starting, you need to have your API key ready. If you don't know how to get an API key, it would be better to check here!
Once you get your API key, you need to enter your WhatsApp phone number with the country code and the API key.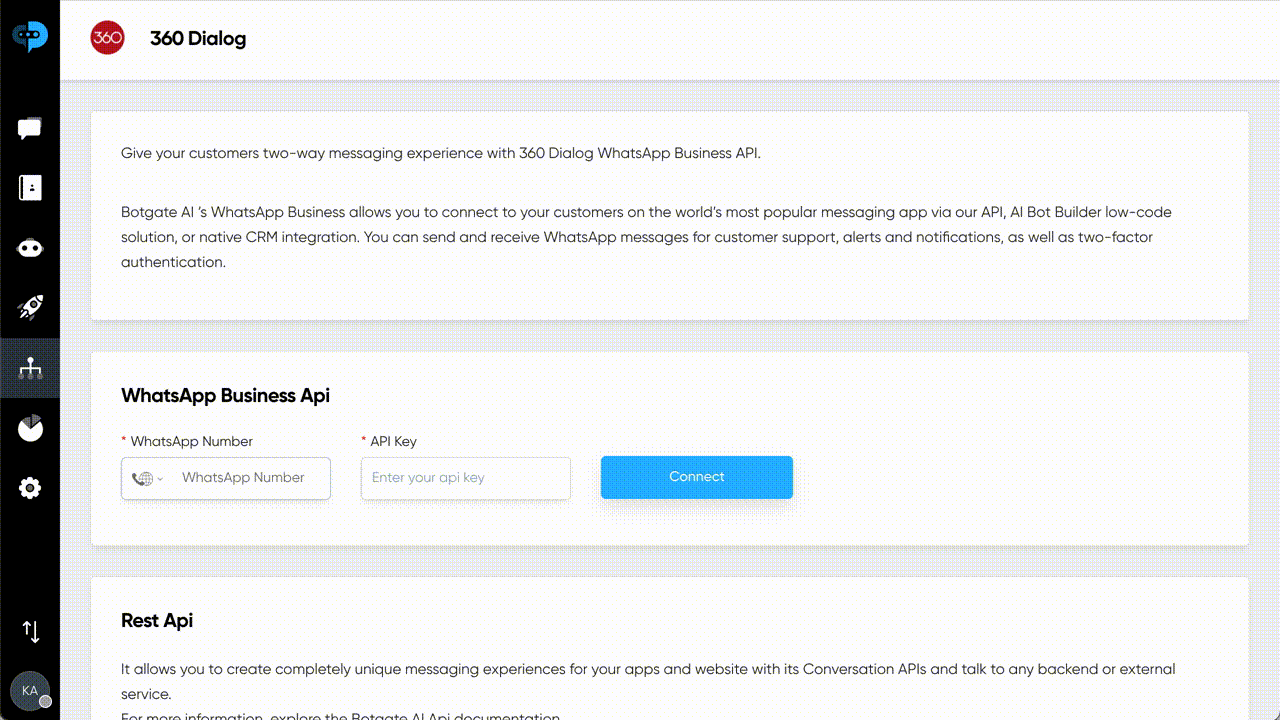 You are ready to go!