How to Connect WhatsApp Business API through Infobip?
Botgate AI's WhatsApp Business API functionality supports integrations through different providers like Infobip.
The following steps describe how to set up WhatsApp Business API from the Botgate AI Dashboard using Infobip.
Let's navigate to Botgate AI Dashboard > Integrations > Infobip.
To complete this integration, you need to enter your Infobip credentials with your WhatsApp phone number.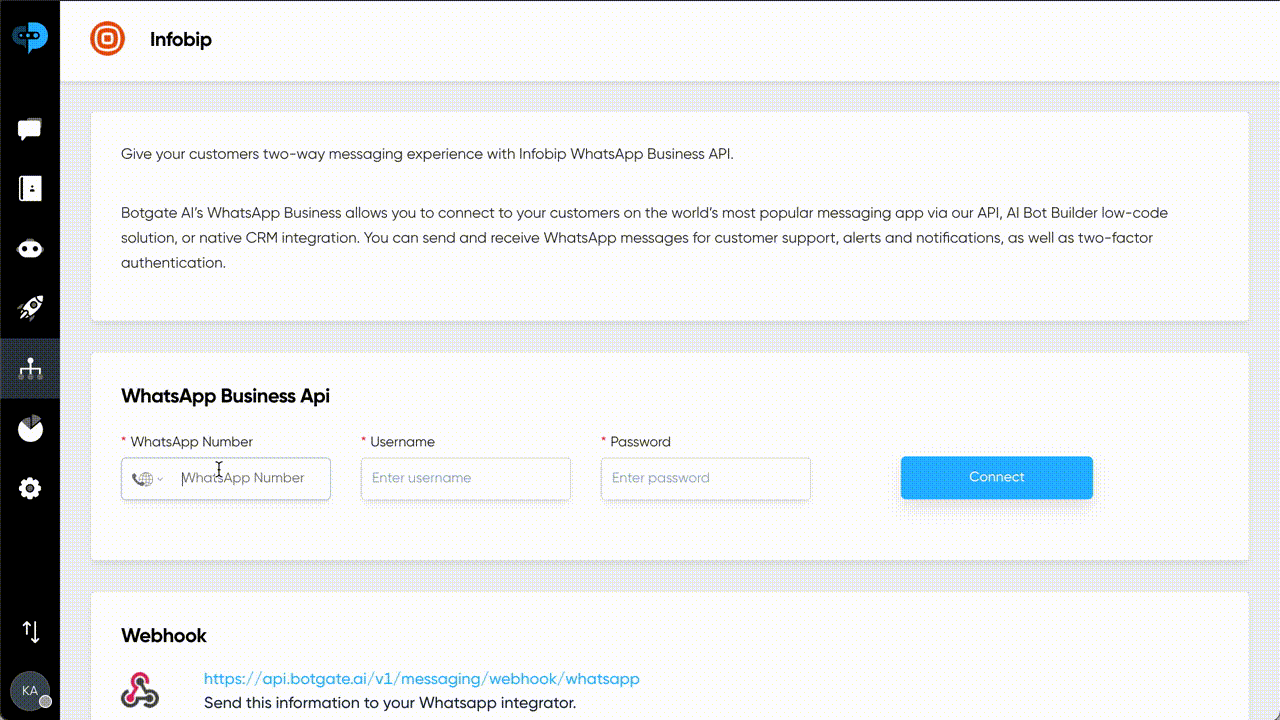 You can fully use Botgate AI with WhatsApp Business API! Your customers can now reach your company directly from WhatsApp.