How to Delete data with Google Sheets?
If you want to learn how delete data from a spreadsheet.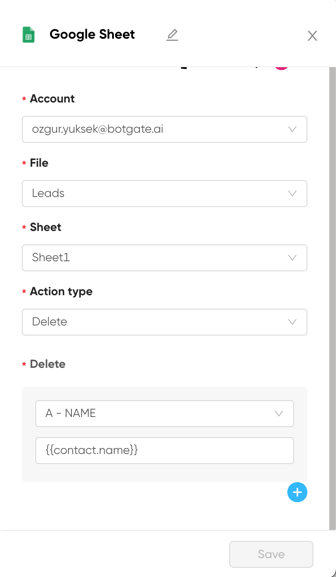 With this action, you can delete a row if the row contains the value you entered.
First you must select what column of the Spreadsheet will be deleted.
Then, enter the value that you want to delete.