Managing your Playbooks
If you want to ensure a perfect customer experience, then keeping track of your Playbooks is essential.
Follow these simple steps and you'll be on track for success!
Just click on the Playbook tab on the left menu at your Botgate AI Dashboard. You will see the list of your playbooks and the actions that you can take for them.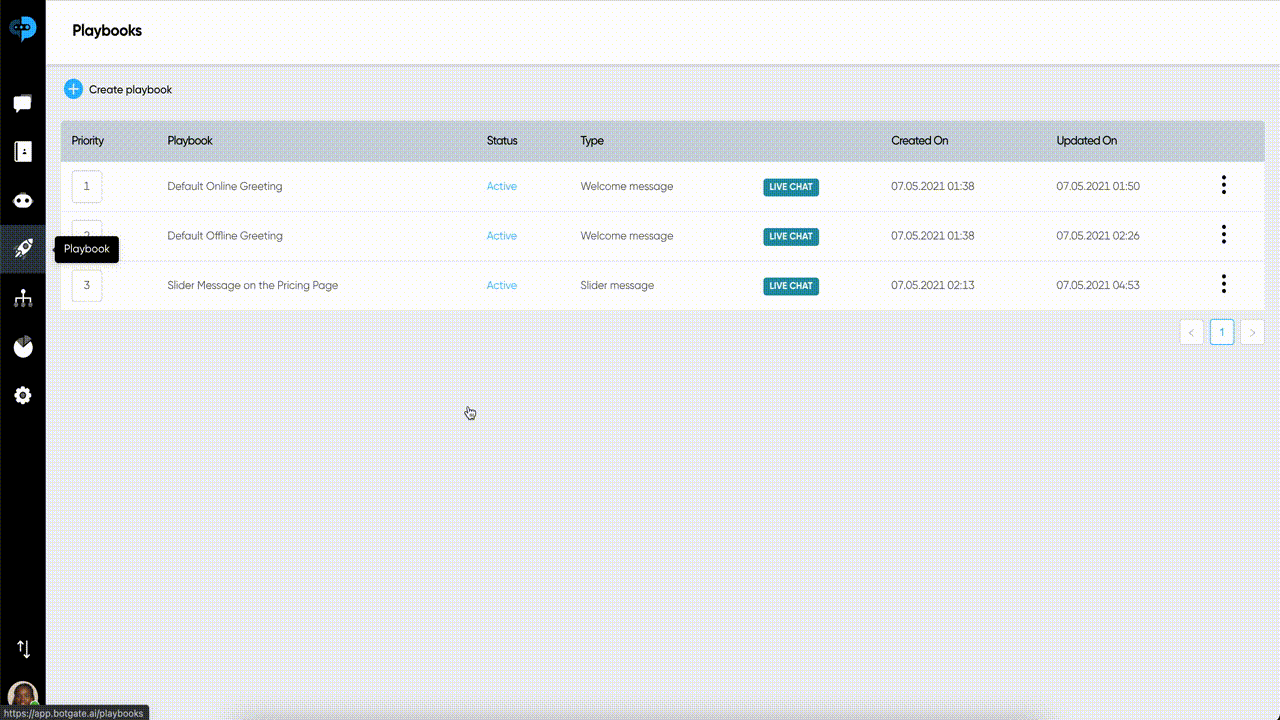 When you click on the three dots of the playbooks, you can edit/delete the playbooks. Or even change their priority just by dragging.
It's important to update them as you needed. That way when people see your Playbooks, they'll feel as good about working with you as you do about them.