There are several types of playbooks that you can use for different purposes.
In Botgate AI Dashboard, you'll be able to create the following Playbooks based on different scenarios:
Welcome Message
Slider Message
AI Bot Playbook

Welcome Message
With this Playbook, you can proactively greet your visitors and start conversations with them directly according to your team's availability. Two types of Welcome Message playbooks vary from Online and Offline.
With Online or Offline, we do not mean user availability. This refers to the working hours of your company.
These are our Default Welcome Messages below:
Online Offline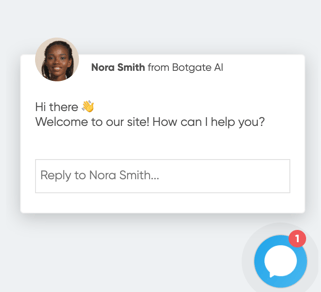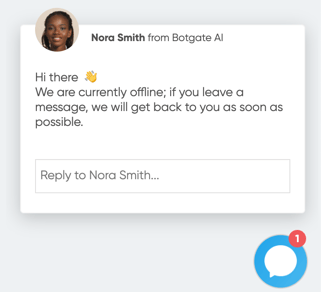 To see how you can create a Welcome Message Playbook, check out How to: Build up a Welcome Message Playbook!
Slider Message
You want a specific page on your website to get more traffic? Slider message playbook is here to do that
The slider message is a very useful tool to direct your visitors to a specific action. Just start by clarifying your audience and appropriate messaging to that specific audience. You can then add some relevant CTA (Call to Action) buttons like start a conversation, link to a URL, or go to a flow.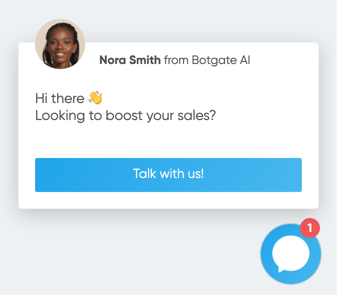 To see how you can create a Slider Message Playbook, check out How to: Build up a Slider Message Playbook!
AI Bot Playbook
Within this playbook, you can use all AI functionalities to greet your visitors in a most sincere way!

With this type of Playbooks, your team can be flexible to ask Lead Qualifying questions that your visitors can respond to freely or through button responses. Basically, your team only needs to close the deals while AI Bots qualify them!
You can also route these conversations to the most proper teammate just by using Routing options while creating these Playbooks.

To see how you can create an AI Bot Playbook from scratch, check out How to: Build up an AI Bot Playbook!