It's important to set your Widget's availability to route your conversations.
It's basically working hours for your Live Chat flows. During business hours, this lets your visitors know that someone is available to assist them. When you are out of business hours, it says someone is not available to assist you at the moment - but please feel free to leave a message!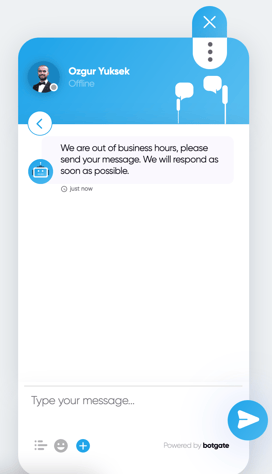 In addition to Live Chat, business hours are helpful in determining which Welcome Message Playbook and playbooks with targeting will be displayed.
Online Offline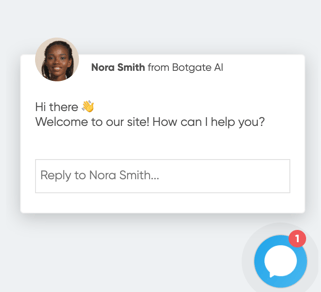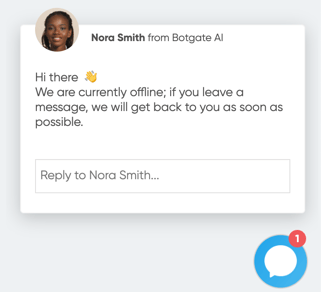 Setting Business Hours
First, navigate to Botgate AI Dashboard > Settings > Business Hours or here!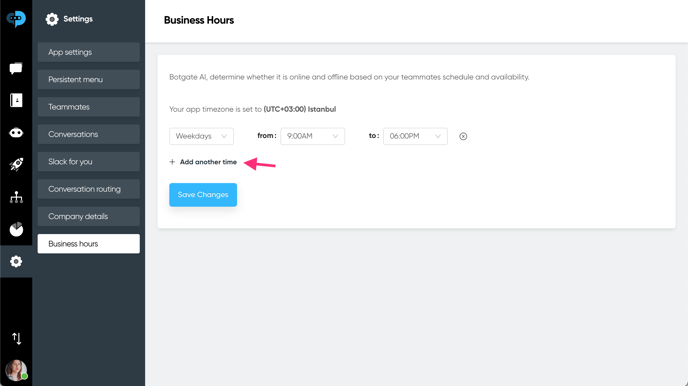 You will see your App's timezone. And there are some selection bars to select days and the time interval. For instance, if you want to be available at only Monday and Tuesday, you need to change Weekdays to Monday and add another time just by clicking the button as shown above. After you add, select Tuesday for it and set the hours.