Use carousels to show your products or services as individual cards with action buttons.
You can scroll through the carousel by swiping your mobile device or clicking the arrows on your computer.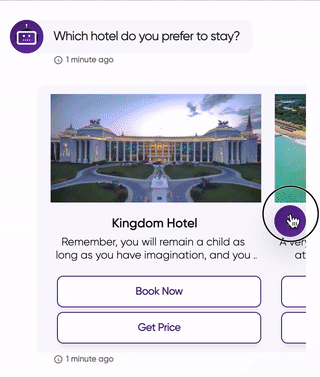 Carousel formats are suitable for a wide range of business types. For example, marketers can use it to highlight their features, offerings, events, etc.

You can use Carousel to bring attention to multiple features of a single product. In this way you can provide more detail and angles of a product to help educate customers.

To create carousels, you need to drag the Carousel step and drop it to the Panel. It'll open the Edit tab.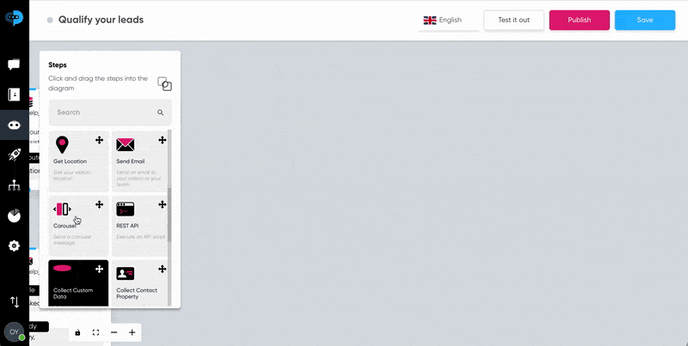 You need to fill in the information* below to save a carousel.

Image URL - add the URL of an image or upload it directly from your PC

Heading* - give each of them a heading

Description* - add a short description

Add Button* - add buttons and assign each of them a flow or URL that will be triggered when the button is clicked. You can add multiple buttons that direct the visitor to the URL or trigger a flow.


Uploading an image or entering the URL is not mandatory to save the carousel.
We have already added a CTA button, but you need to edit it before saving the carousel!
(image)
Adding multiple cards

Looking for more carousel cards? Just click on the + button.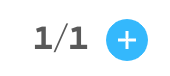 Delete one of the cards

You want to delete one of them? Click on the delete button.



Dynamic Cards

If you want to fill the carousel from a response of an API call, your CRM or any other tool, you can use our Dynamic Carousel feature just by clicking on the Static text on the bottom. With the required attributes, you can fill them all rather than one-by-one.

Once you click on the Static button in the right bottom of the edit tab, a new tab will open.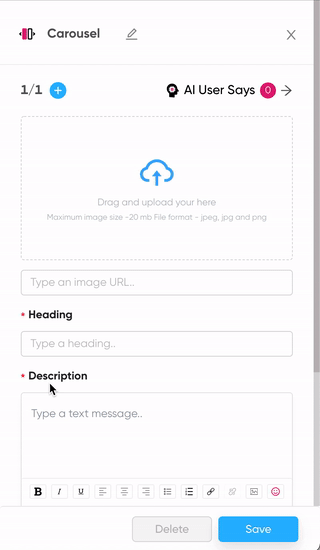 You need to select Dynamic to enter an attribute. Then you will be able to create a dynamic carousel filled by the values from the attribute you entered.


Don't forget to use while using the attributes on the carousel items.