Make your visitors decide where the conversation goes.
With the Decision CTA step, you can ask and answer questions or discuss problems. Decision CTA step is very similar to the Text step. The only difference is that you can add Call-to-Action (CTA) buttons.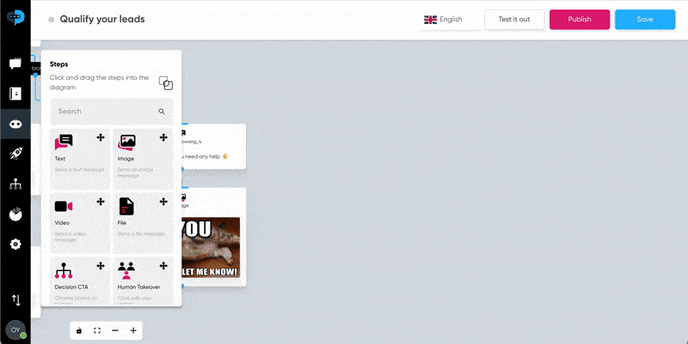 After you drop the step to the Panel and add your random prompts, you can add your CTA buttons.
We already added your first CTA button as "CTA Button". You need to edit this button before saving it!
There are 3 actions to take with CTA buttons: Move, Edit & Delete.
Adding the CTA Button
Once you click on the Add button, it opens a new window where you can add the button name and the Payload values.
If you need to save an attribute and its value once a CTA button is clicked, you can use Payload. You can call them later on whenever you need this data.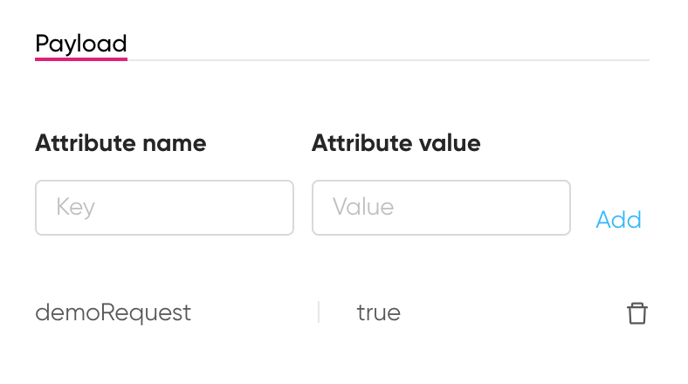 Don't use while adding the attribute on the Payload! However, you need to call them as on the other steps.

You can also make these CTA buttons mandatory so that your visitors cannot enter a prompt when this step is triggered and this is enabled.