Steps: Delay
Delaying the responses is the best way to create more human like experiences.
Delay step helps you to put some time between the responses to be sent to your visitors. It creates the "typing" effect so that your visitors can feel like they are talking to a real person.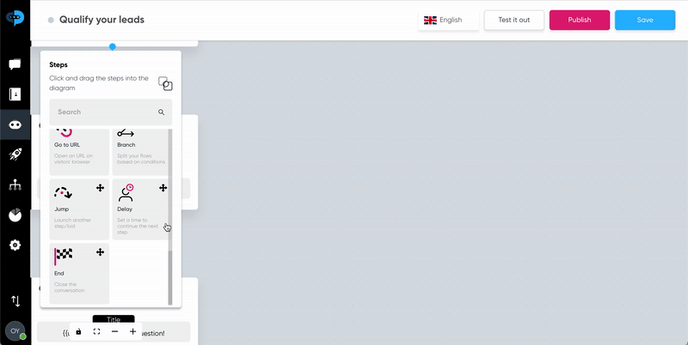 Once you add the Delay step, you need to select the Type and enter the Duration.