Team Inbox: How to open or close the conversations?
If your live agents want to take over the conversation from AI Bot, they just need to change the status of the conversation via the button on the top right. You can see it as an example below: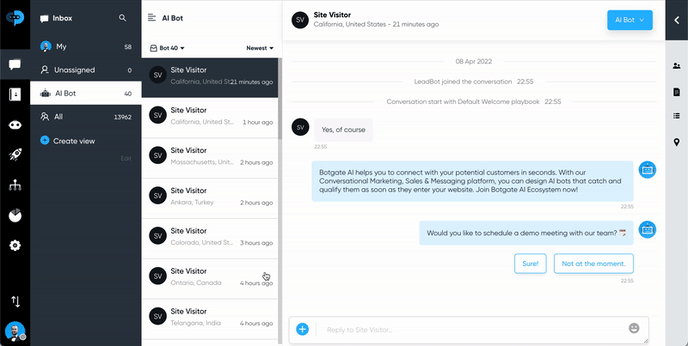 ‌
Once your live agents took over the conversations, they can close them or redirect them to the bot afterward.