What is Default Fallback Bot?
In rare cases, your AI bot may not understand the customer. This is the bot to avoid such scenarios.
Default Fallback Bot is the bot for the situations that your AI Bot couldn't answer to your visitors. That is why entering User Says into this bot's start step is not possible. However, all steps are available. We already entered a couple of responses to the text step.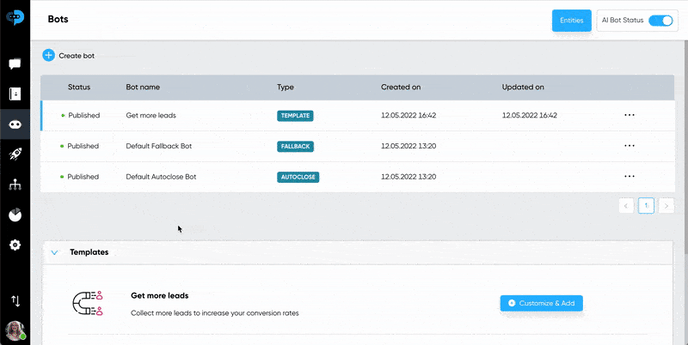 You can add or edit steps on this bot.