What is WhatsApp Sandbox?
Sandbox mode is a great way to test your flows on WhatsApp!
You must have seen WhatsApp Sandbox on Botgate AI Dashboard > Integrations page.
Just click on WhatsApp Sandbox.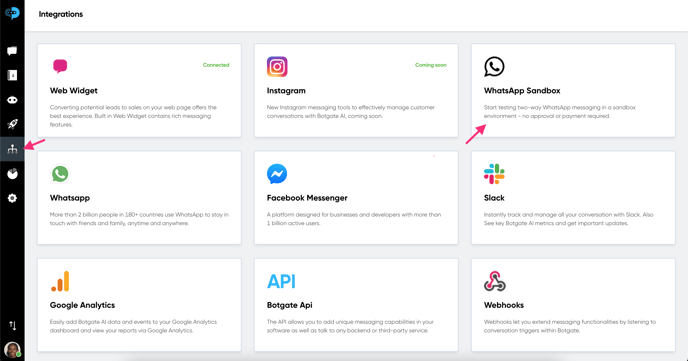 How to start testing?
You will see a QR code once you click on the WhatsApp Sandbox.
Let's take your phone and scan the QR code. It'll navigate you to WhatsApp and opens a conversation between you and Botgate AI. You will see a text message ready to be sent. Just send the message and connect your AI Bot to WhatsApp Sandbox!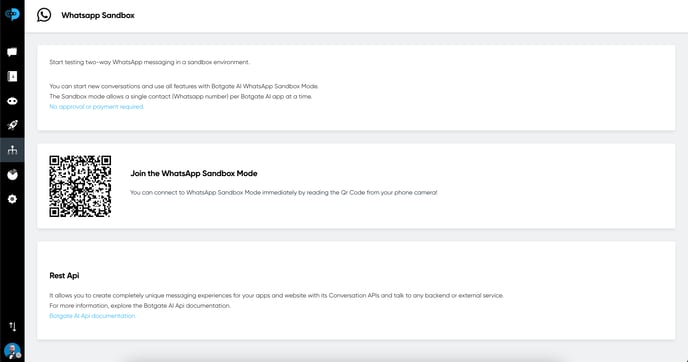 Only a single phone number can be connected to WhatsApp Sandbox at a time.

If you want to test other Apps you have, you need to click Disconnect before you scan another App's QR code.