Chatbot, Conversational Marketing, Conversational AI, Conversational Sales, Lead Generation
Top 5 Crisp Alternatives
This article will provide you with a detailed examination of Crisp and its alternatives. Have you ever thought about how you decide to select your service provider? By comparing their highest or lowest rated features, user interface customization skills, multi-platform - integration functionality, price ranges or customer quality? In this blog post, we will try to handle these topics and more and summarize them for you.
You will have a chance to analyze different companies which have the "same" operational functions. Additionally, we have also collected some positive and negative reviews from different software rating websites (G2 and Capterra.com). Let's start with a detailed examination of Crisp's exclusive features, shall we?
Crisp helps businesses to connect instantly with their customers or leads who are waiting for support. Quick response times help Crisp customers to improve their overall customer experience.
A multi-channel customer support strategy can be combined under Crisp's user-friendly dashboard. While using Crisp, you can access Chatbots – CRM – LiveChat - Drip Campaign – Knowledge base software. In addition to this software, you have the chance to integrate many different famous platforms like WordPress, Slack, Shopify, Hubspot, and Salesforce.
Well-structured, functional Crisp's operational flows allow customers to implement complex business structures easily.
Crisp Pricing
Basic plan: Free - 2 operators - No ads - no data resold - Mobile Apps
Pro plan: 25$/month – 4 operators – chatbox customization -Automatic messages based on users interactions
Unlimited plan: 95$/month – unlimited operators, contacts, messages – knowledge base - CRM
Crisp Summary
Pros: "Crisp is simple, easy to use, and has many useful features to build good relationships with our clients."
Cons: "We do enjoy using Crisp and understand that everything cannot be implemented at once, so we hope for more features for team metrics, and KPI will be available in the future."
Why you need Crips Alternative
According to user comments and feedback, more automation rules could be added. This could help users to achieve even more complex business logic and perform the operation effectively across cross-functional teams.
There is no response time statistics for agents. Some of the users demanded to see mean response time for each agent. In addition to that, some of the documentation is outdated. Help pages can be updated and detailed.
Crisp mobile app does not provide the same features as the desktop applications, and it is not as accessible. Help desk cannot be accessed within the mobile app.
One of the users stated that they wanted to use a built-in ticket center for their company. But this feature was 195€/month for an add-on. This means, in some cases additional features can be expensive.
Top Crisp Alternatives
Botgate AI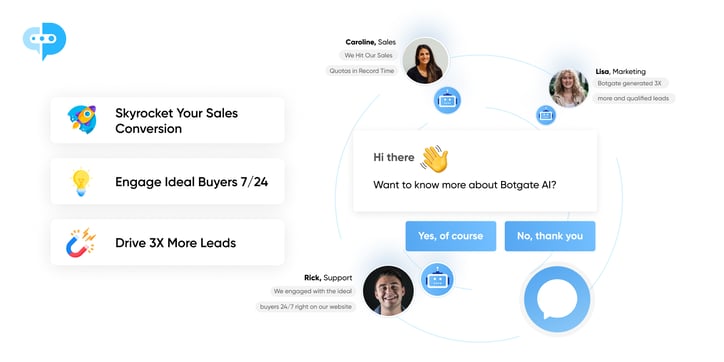 Botgate AI is a no-code Conversational Marketing & Sales platform that allows businesses to reach their existing or potential customers. By providing hybrid bots (human/AI) to improve overall customer satisfaction through conversations, businesses have the opportunity to convert their visitors into customers. It would be inaccurate to classify Botgate AI as a standard chatbot platform or service provider. Its hybrid conversation model provides an experience far beyond what's currently available in the market.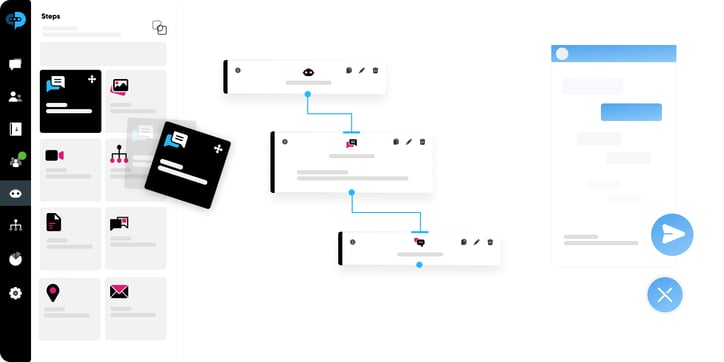 The no-code Botgate AI bot builder can automate routine conversation processes and live chats. Once visitors have completed certain steps in the conversation, customer representatives can seamlessly enter into an uninterrupted conversation. Having a seamless transition between live chat and chatbot conversation provides significant customer experience improvement.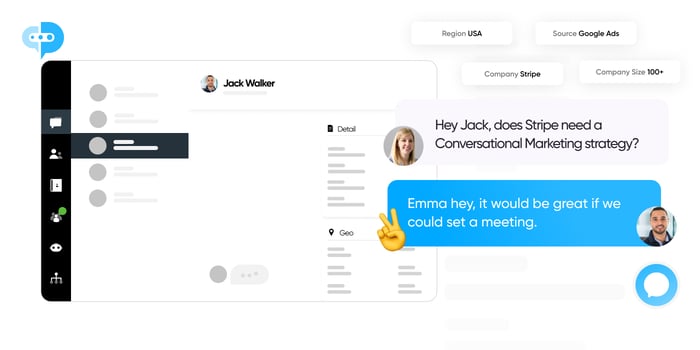 Botgate AI Playbook allows you to customize your messages based on visitor data and you can target special messages based on visitor attributes and purposes. Businesses can get an edge over their competitors by targeting special messages.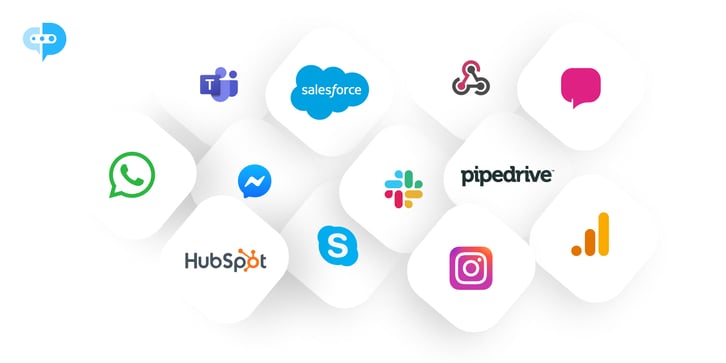 You can integrate Botgate AI into many platforms including Instagram, Slack, Facebook Messenger, Pipeline etc. In summary, I would like to highlight Botgate AI's customer-centric organizational sensibility. Every member of the Botgate AI team is primarily focused on creating the best user experience and satisfaction. Their creative and agile suggestions/solutions will accelerate and support businesses' growth stories.
Botgate AI Summary
Pros:"The playbook feature has benefited our website and company in many ways. Thanks to the customizable messages, we have increased the user experience."
Cons: "I already add emojis in my chatbot conversations but adding some animated gifs into my messages would be nice."
Botgate AI Pricing
Botgate AI provides five different plans:
Free: This free plan comes with a single bot and basic live chat functionality.
Starter: This plan will cost you €29 per month. Here, you will get 1 Team Inbox, 500 Active Contacts, 1 Integration, and 2 Workspaces.
Growth: Get this plan at €79 per month, where you will get 2 Team Inbox, 1500 Active Contacts, 2 Integration, and Unlimited Workspaces.
Scale: This plan will charge you €199 per month. In this plan, you can enjoy 3 Team Inbox, 5000 Active Contacts, All Integration, and Unlimited Workspaces.
Enterprise: This is a custom plan with custom features, feel free to contact!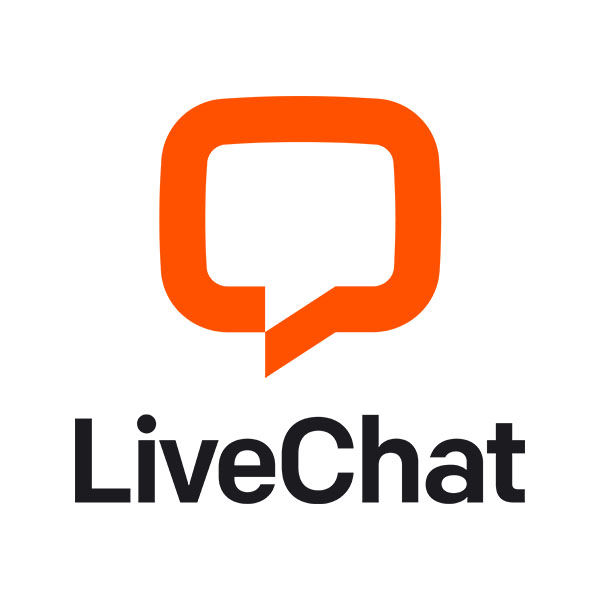 LiveChat is a premium live chat and help desk software solution designed specifically for businesses. It is used all over the world by over 31,000 companies of all sizes. You can manage all customer interactions in one place and connect across multiple channels. In addition to that, customers can keep track of their customer service goals with detailed reports.
LiveChat software allows users to cut their operational costs. Live chat agents can talk with several customers at once and still maintain high customer satisfaction rates. This improved and optimized efficiency will lower users' overall customer service costs.
LiveChat Pricing
Starter: 16$/month - 60 days chat history – ticketing system
Team: 33$/month - unlimited chat history – basic reporting
Startup: 50$/month - unlimited chat history – staffing prediction – work scheduler
Enterprise: custom price - product training - dedicated account manager
Livechat Summary
Pros: "Being able to create and configure LiveChat groups, agents and chat surveys on the fly, great add-ins which allows you to duplicate configuration settings saving time."
Cons: "The inability to add wildcards within the URL rules to cover multiple pages for URL routing, it's not supported."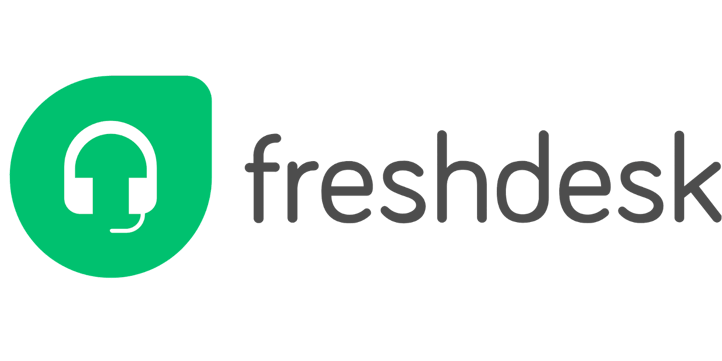 Freshdesk Messaging is a customer messaging software built for businesses of all sizes. Users can implement no-code chatbots to automate routine customer inquiries and transfer conversations to agents when needed without losing context. In this way, they can scale effectively without adding more staff or budget. They claim that today's customers prefer a quick and effortless customer service experience. So, Freshdesk messaging helps businesses deliver on these expectations through conversational messaging and AI-powered bots.
Like other chatbot services, you can also connect with different channels such as Whatsapp, Apple Business Chat, Facebook, Line and collect their data in a single inbox. Freshdesk Messaging adopts the concept of build once and deploy everywhere. This means you have a chance to publish one created flow-structure on all messaging apps and devices very easily.
Freshdesk Messaging Summary
Pros: "An excellent tool for communication. We are a delivery company and we use it to communicate with drivers for their emergency cases. It's easy to use."
Cons: "Sometimes we notice a delay in the messages, especially the first message, and the chat is also transferred to another agent without any reason,and this affects the agents."
Freshdesk Messaging Pricing
Free:Free – chatbot builder – Wordpress integration – Shopify integration
Growth: 15$/month – 2,000 free bot sessions/month - Facebook Messenger – Marketplace -FAQs – Conversations Overview report
Pro: 39$/month – 3,000 free bot sessions/month - Multilingual Support – Agent Availability report – Conversation APIs – CSAT Survey & Report
Enterprise: 69$/month - 5,000 free bot sessions/month – Allowed Ips – allowed Domain – User authentication

In the conversational marketing category, Drift provides a new way for businesses to buy from businesses. People want to have a conversation, not only to be sold to, so Drift created that category. Thanks to Drift's deep integrations with customers' sales and marketing platforms, every website visitor can be engaged with an instant, personalized experience based on who they are, where they came from, and how they've interacted with their company previously.
It's clear that personalized conversations with website visitors is the best way to engage, qualify, and convert them into pipeline in real time, day or night. With conversational marketing you don't have to ask them to fill out forms and wait for a follow-up; you can engage them now and convert them into pipeline.
Drift Summary
Pros: "Drift is quick to transfer conversations from website visitors to our team to help further answer any questions. It does also ask basic verification questions including company name, email, and maps these into Salesforce as leads. It also has a mobile and desktop app so our team can turn on notifications to quickly jump into a chat anytime we have visitors."
Cons: "The app does not have the best features for searching through old conversations. Sometimes the email notifications can be slow, so utilizing the app is the best way to respond quickly."
Drift Pricing
We couldn't find any pricing information at Drift's website. Here you can find the features of different subscriptions.
Premium: Custom chatbots - basic lead routing - pre-built Salesforce dashboards
Advanced: A/B Testing - advanced lead routing - role-based access controls
Enterprise: Workspaces - multiple languages - virtual selling assistants - conversation analysis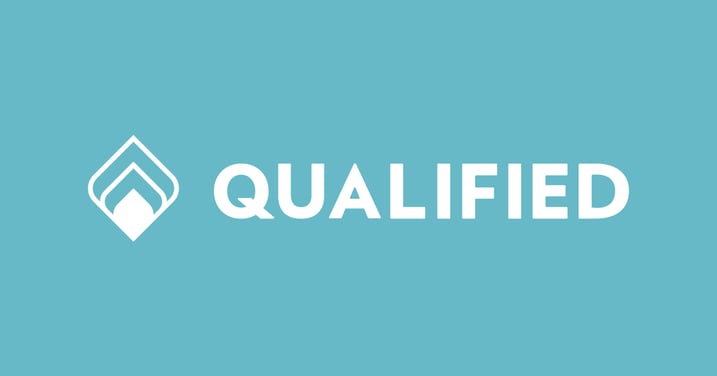 Qualified is the best optimized live chat, chatbot, and conversational marketing platform for Salesforce users. Qualified is mainly focuses to help enterprise sales and marketing teams at leading B2B companies grow their sales pipeline by transforming their greatest untapped marketing asset - their website - into a selling machine through live conversations with top visitors and their target accounts.
You can engage your site with visitors, generate and qualify more leads, and book more meetings with a custom chatbot. Qualified promises that, you can capture 30% more leads on your website than with forms alone and connect your sales team with the hottest leads.
Qualified Summary
Pros: "Qualified has provided a channel for our sales organization to connect with the right people at the right time. Most importantly, Qualified has generated quality leads, significantly boosted our pipeline, contributed to revenue, and has proven to be our highest performing marketing/sales channel thus far! "
Cons: "Setting up lead routing on your own (especially without the CS' help) can be time consuming and a little daunting."
Qualified Pricing
Growth: Starting at 2,500$/mo - Salesforce Account Matching, custom routing rules Groups, Slack & Teams Workflows
Premier: Starting at 4,000$/mo - Salesforce opportunity matching, custom user access controls, pipeline & revenue dashboards, manager monitoring & coaching
Enterprise: contact for pricing - global teams & multi language, multiple websites & brands, enterprise reporting API, custom dashboards
Subscribe to our newsletter
get the latest news.