Chatbot, Conversational Marketing, Conversational AI, Conversational Sales, Lead Generation
Top 5 Whisbi Alternatives
Did you know that more than 67 percent of shoppers leave their shopping carts on eCommerce websites before checking out? This is because visitors expect immediate answers to their concerns, and any doubt about their purchase might lead to a lost transaction.
A superior level of customer service software for your real-time visitors will surely aid in the expansion of your client base as well as consumer engagement, resulting in a memorable experience every time.
Whisbi is indeed a great tool with many capabilities, but you need to be sure you're using the proper conversation marketing software for your business and its specific demands. Whisbi has several powerful alternatives, and one of them may be a better fit for your business.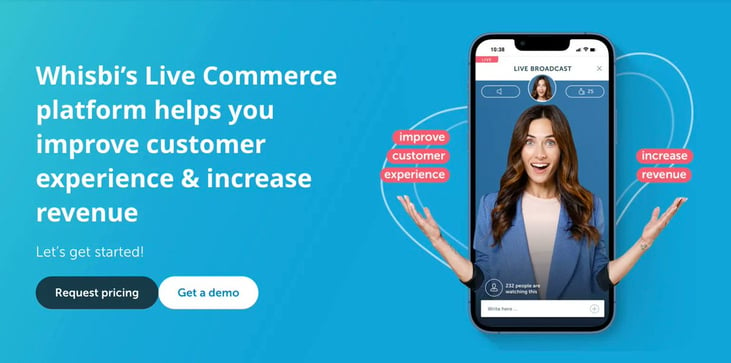 But before that, let's discuss "why you need to look for Whisbi Alternatives?".
To be honest, we all require other products or applications from time to time. So we can figure out which is the better alternative.
Here are a few reasons why you might look for alternatives to Whisbi:
Small enterprises may not be able to afford the pricing plans.
There aren't any niche-specific features.
Customization options are limited.
Some essential administrative options are missing.
So now it's time to check out the powerful competitors of Whisbi.
Botgate AI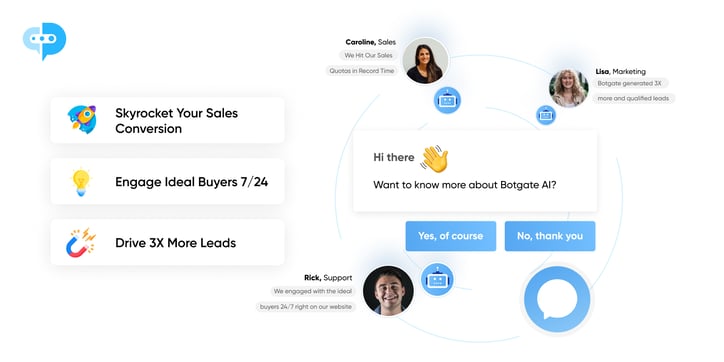 Botgate AI is one of the most popular and demanded Conversational Marketing software. And that's the reason why we feature it on the top position of our list. This Whisbi alternative is AI-powered Conversational Marketing, Sales, and Messaging platform that helps businesses engage with their customers more efficiently. Its secure cloud-based platform employs best-in-class AI (artificial intelligence) and machine learning algorithms to provide the most efficient communications.
Moreover, you can customize each conversation with this efficient help desk software. You can also increase your paid traffic conversion rate to provide a better experience for your existing customers and high-value target accounts.
Furthermore, Botgate AI helps businesses grow faster by qualifying conversations and capturing leads. Botgate AI also increases lead generation and shortens the sales cycle by constantly touching potential customers.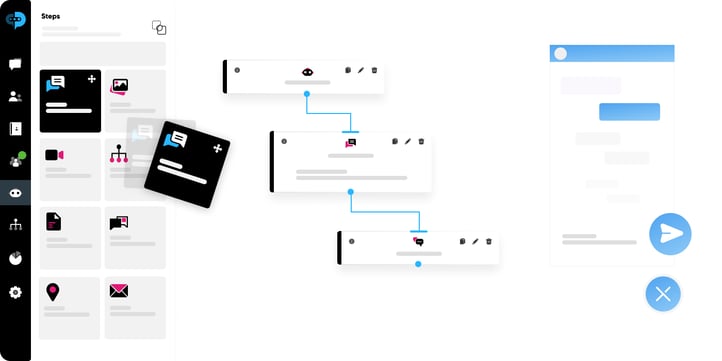 Features of Botgate AI
There is no need to wait with Botgate AI; conversation with your clients begins when they enter your website. You can connect with prospects to answer their queries in real-time using AI-human hybrid bots. As a result, create more leads and complete sales faster.
AI Bots are available 24 hours a day, seven days a week. When you are not available to answer a customer's queries, Botgate AI will step in.
Without leaving the bot, book sales meetings right after qualifying your prospects.
Transfer everything into your sales and CRM systems using an enhanced messaging API experience to collect all information in one place.
Botgate AI engine would not interrupt the customer's journey but rather accompany them on all pages. As a result of this strategy, AI Bots began to contribute to the sales funnel, increasing sales meetings and improving sales and profit.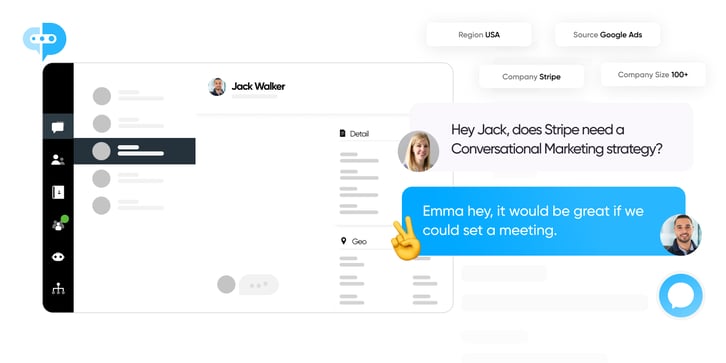 With Playbook functionality, you can communicate with more consumers and encourage people to interact. Even if your consumers don't engage with the AI Bot, you may immediately show them a pop-out message above the Widget.
The Reports section contains detailed information about your AI Bots. You may use this tool to evaluate discussions, compare flows, examine data from different periods, and much more.
Team Inbox is where you'll keep track of all of your communications with visitors. Conversations started by AI bots can be taken over by real agents. You can start and stop conversations, check contact information like where your visitor came from, geographic data, recent chats, and so on.
Botgate has integrations with more than 15 platforms.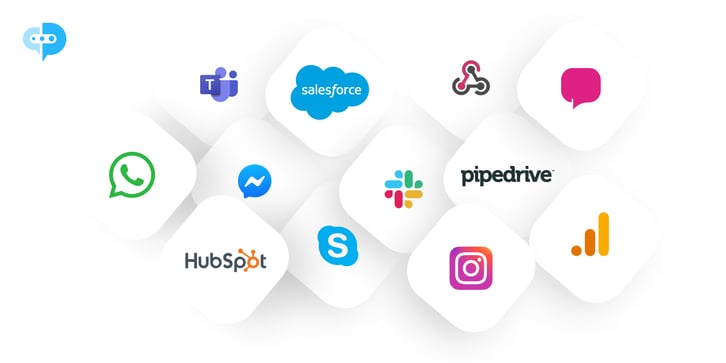 Pricing of Botgate AI
Botgate AI provides five different plans:
Free: This free plan comes with a single bot and basic live chat functionality.
Starter: This plan will cost you €29 per month. Here, you will get 1 Team Inbox, 500 Active Contacts, 1 Integration, and 2 Workspaces.
Growth: Get this plan at €79 per month, where you will get 2 Team Inbox, 1500 Active Contacts, 2 Integration, and Unlimited Workspaces.
Scale: This plan will charge you €199 per month. In this plan, you can enjoy 3 Team Inbox, 5000 Active Contacts, All Integration, and Unlimited Workspaces.
Enterprise:This is a custom plan with custom features, feel free to contact!
Botgate AI Reviews
Pros: "User experience and onboarding are high-end. The market is really competitive but this tool is ahead of the game."
Cons: "​​They can have more integrations with other e-commerce tools."
Live Chat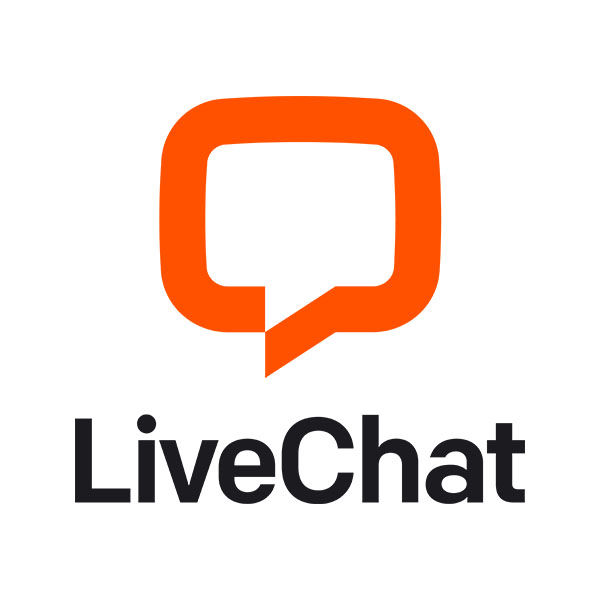 LiveChat is an online customer care platform that allows businesses to communicate with consumers in real-time and close purchases more quickly. Online chat, help desk software, and web analytics tools are all part of the platform. In addition, it offers a wide range of client engagement and third-party integration possibilities.
Moreover, LiveChat's innovative ticketing system collects tickets from conversations and emails and automates all follow-up tasks. The real-time traffic monitoring tool allows you to track user activity and offer assistance at any stage and on any page, such as search, order confirmation, shopping cart, etc.
Features of LiveChat
The LiveChat chat interface is clean and easy to use. Its appealing and modern widgets come with various customization choices to help you connect the console with your brand and make it as appealing to your live chat site users as possible.
It also allows you to send customers messages after they've left your website, so they may see them and respond when they return to the site or by email.
Create several agent accounts and divide agents into groups with a more aim to maximize your team's work. You may also use Chat Supervision to keep an eye on their work and assist them when necessary.
Use the Work Scheduler feature to allocate roles and rights to your team and monitor when your agents accept conversations.
This Whisbi alternative delivers in-depth statistics broad overview of chat and agent activities.
Pricing of LiveChat
LiveChat has pricing plans for both big and small companies.
Here are the details:
Free - It offers a free trial for 14 days. In this plan, you can explore the features of this live chat software for free.
Starter - $16/month per agent (billed annually)
Team - $33 per month/agent (billed annually)
Business - $50 per month/agent (billed annually)
LiveChat Reviews
Pros: "Livechat is fuel to our customer engagement plans."
Cons: "​​When the high number of customers visits it shows them the ticket, not the chat option which hampers the lead generation part as those customers will not able to get their queries solved."
Kayako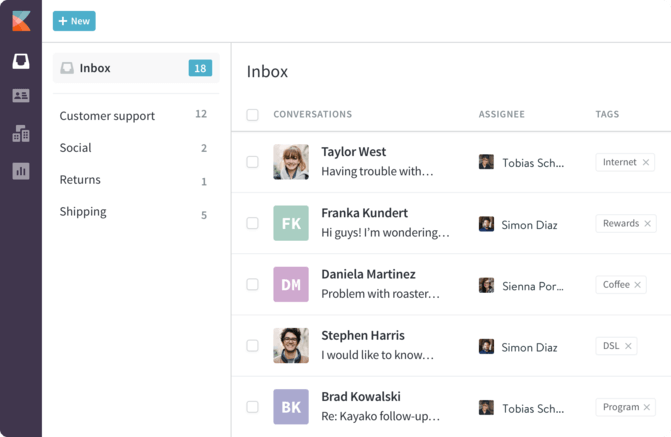 Kayako is a one-of-a-kind shared inbox and live chat application that supports several languages as well as the social media platforms such as Twitter and Facebook. The live chat has robust integration support, and the shared inbox provides a cost-effective solution for small businesses to give professional service to clients.
With Kayako's easy-to-set-up help desk solution, your teams can quickly manage client interactions and requests across every channel. The live chat technology is unrivaled in its ability to handle disconnected situations. In addition, the shared inbox solution gives agents access to essential client information at all times, allowing them to provide the best possible service.
Features of Kayako
Kayako delivers detailed data on important factors to help you make the best decisions and actions.
Provides a robust knowledge base that guarantees that your visitors will have solutions to their questions if they prefer not to engage with representatives in person.
Collision detection is another feature of Kayako that prevents numerous agents from replying to the same client discussion and creating confusion.
You may construct an internal self-help portal for your agents to utilize for their own routine queries and assist with the onboarding process.
Kayako gives customer service managers the required information such as Conversations created, Average first response time, Conversations completed, Average resolution time, and Customer Satisfaction (CSAT) scores.
Pricing of Kayako
Kayako provides plans for all stages, shapes, and sizes of teams and enterprises:
Free: Kayako gives a free trial for 14 days.
Growth: This plan will cost $30/agent per month. Small and expanding teams can benefit from this plan.
Scale: This plan is for bigger teams and enterprises, which will cost $60/agent per month.
Classic On-Prem: You can get this plan at $59/agent per month.
Kayako Reviews
Pros: "A good helpdesk and live chat software"
Cons: "​​The way of Kayako chat handling is old school. "
Olark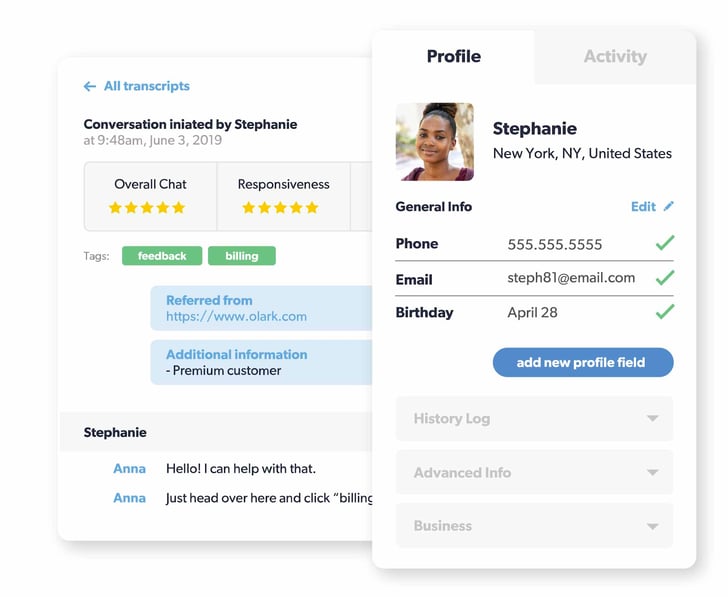 Olark is another popular live chat solution for sales and customer service teams that you can install on your website. It is appropriate for enterprises, including small firms, and is designed to aid in marketing and sales funnel growth. However, this widget is capable of far more than just providing assistance and resolving difficulties; it can also assist you in acquiring excellent leads, with all conversations being neatly kept on your email and all insights being converted into transcripts for improved sales contact points.
Moreover, the automated chat feature will also benefit sales teams, as it will supply them with enough information about each customer to allow for a more tailored approach. Users may link this widget to popular marketplaces, email service providers, and business intelligence programs via various handy plugins.
Features of Olark
Olark provides extensive chatting capabilities, such as in-browser and target chat, chat ratings, offline messaging, immediate notifications, and more, as an end-to-end customer care platform.
Olark generates appealing, thorough reports that you can use to track performance, gain actionable insights, and utilize them to make better business decisions and achieve commercial success.
Visitors will be able to rate their live chat encounters with your firm if you enable chat ratings. These ratings might assist your firm in determining whether or not you are delivering exceptional service to your visitors.
Each agent will have access to reports on their chat performance. This area provides information such as chat time, agent availability, and the overall average rating.
Olark's searchable chat transcript database makes it simple to find and analyze previous discussions. Customers may use Olark to search for previous discussions by keyword or filter them by chat quality, visitor ID, agent, and other factors.
Pricing of Olark:
Olark offers a free trial for two weeks, and the pricing starts at $29 per month.
Olark Reviews
Pros: "Simple and easy interface for working with customers"
Cons: "It's a little boxy and customization is not very intuitive."
Freshdesk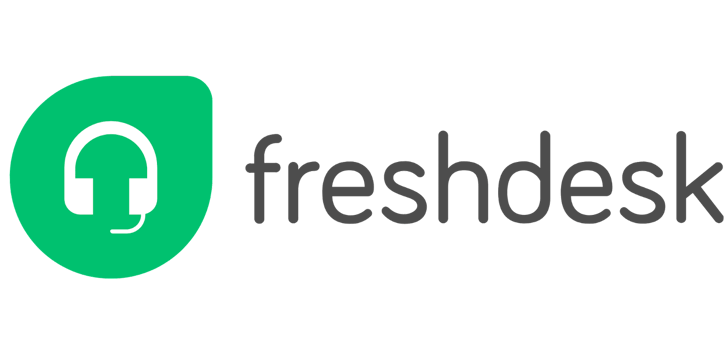 Freshdesk Messaging is a messaging and interaction platform created specifically for sales teams. Freshdesk is part of the acclaimed Freshworks family of apps, lets you expedite client communications while providing a more customized and engaging experience for your customers.
The software allows you to create and send relevant messages, capture and qualify leads, and acquire vital consumer insight straight from your users or third-party systems. You can create in-app campaigns with Freshdesk Messaging to keep clients engaged and deliver the best possible customer assistance when they need it. From the convenience of a single, reasonably priced platform, you'll be able to monitor and respond to all of your clients' requests. In addition, the program interfaces with effective systems like WooCommerce, Shopify, ZohoCRM, and others to make engagement and communication easier.
Features of Freshdesk
Freshdesk Messaging allows you to aggregate all of your client communications into a single inbox for your whole team. You can then sort messages and chats into custom categories to help you set realistic expectations for each conversation and assign each customer to the appropriate agent or team.
This Whisbi alternative can create customer segments, allowing you to send hyper-targeted communications. It even allows you to include video and picture files in your messages to make them more appealing.
The real-time dashboard displays a visual overview of how your teams perform and allows you to track response time, discussion trends, resolution time and take a deep dive into each team member's workload.
Supports custom APIs and various App integrations. This enables the system to integrate with your software ecosystem's existing business solutions.
Pricing of Freshdesk
Freshdesk designed four plans, including a free plan.
Free - $0 (unlimited free agents).
Growth- You can get this plan at $18 per agent per month (invoiced monthly).
Pro- This Pro will charge $59 per month/agent (invoiced monthly) and $49 per month/agent (billed annually).
Enterprise - Buy this plan at $95/month or $79 per month (billed annually).
Freshdesk Reviews
Pros: "Freshdesk has helped to optimize and streamline communications!"
Cons: "The system isn't super intuitive and takes some more training to learn than I might normally like. "
Winding Up
Voila! Now that you have got the idea about top Whisbi alternatives and what they can accomplish for your business, you are all set to purchase one of them. But, before you do so, prepare a list of everything you need in chat software. Then, sign up for free trials of these platforms to evaluate their features. This way, you won't have to deal with the headaches of buying something that won't help you.
Subscribe to our newsletter
get the latest news.