Chatbot, Conversational Marketing, AI Bot, Conversational Sales, Lead Generation
Top 5 Qualified Alternatives
Many companies, including yours, seem to be making an effort to adapt to the changing business climate by incorporating conversational marketing into their strategies.
Qualified is one of the familiar tools in the world of conversational marketing, but growing companies need a different approach to selling their product. They need more than curious customers. That's why we researched Qualified alternatives for you and prepared this content that we think will help you.
Before moving on to other alternatives in the field of Conversational Marketing, we thought it was necessary to explain what exactly Qualified is. So it begins...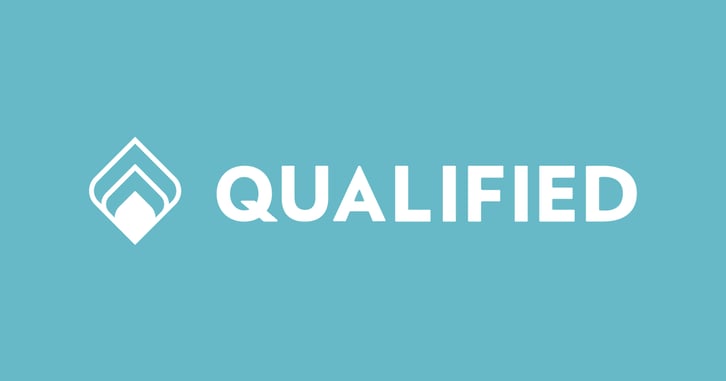 What is Qualified?
With a short explanation, Qualified is a live chat, chatbot, and conversational marketing platform for companies that use Salesforce. Helping B2B brands to increase their sales and get higher conversion rates.
Qualified is one of the biggest in the sector but In addition to its good adaptation with SalesForce, the lack of integration with different CRMs such as Hubspot and high prices may push you to search for new alternatives.
First I'll give some information about Qualified pricing and reviews but after I'll mention the other reasons which make you look for an alternative.
We reviewed lots of user reviews on websites such as Capterra and G2 and evaluated the pros and cons of their functionality and pricing.
You can also find a list of tools that might be a great alternative to Qualified if you're looking for some other options rather than Qualified. These include low-cost alternatives and more handy alternatives to Qualified as well.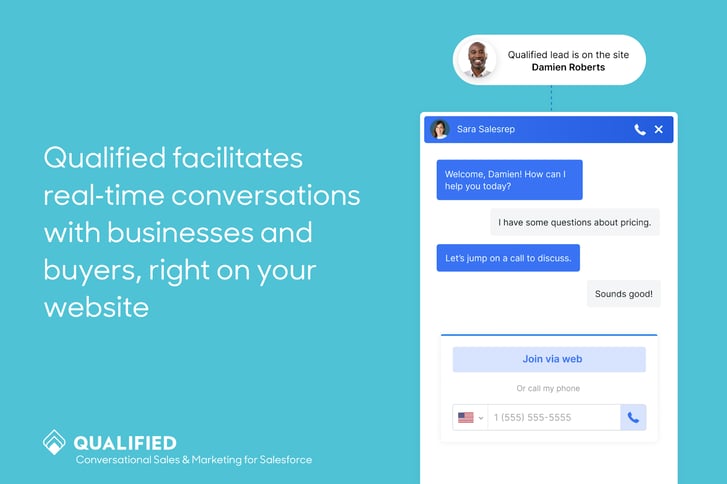 Qualified Pricing
Growth: Starting at $2,500
Premier: Starting at $4,000
Enterprise plan: customized pricing, requires contact with sales
Qualified Reviews
Pros: "Huge on Salesforce? Qualified is the best chat tool. Hands down"
Cons: "I wish that there could be a setting to make reps available rather than it being a very manual process of setting it in the UI, More integrations (For example - Segment), The ability to have multiple admins that can make changes rather than only one"
Why do you need Qualified Alternatives
1- Only Supports English except for the Enterprise Plan (special price for this plan but we can easily say more than $4,000)
At first, English might be enough for you. But once you grow and have international customers, you may need to give more language support to them. Especially if B2B companies will be your customers, they will need to use the local language of the country they are in. Apart from this, if you only provide services in English in countries such as France will make it difficult for you to find customers. In this case, Qualified could cause a little trouble :)
2- High Prices
This is the age of new starting businesses, Conservational Marketing tools are very beneficial but paying a service minimum $2,500 a month while you can have a similar service for a much lower price is a little bit engrossing.If you use more affordable products for Conversational Marketing, you can close your deficiencies by directing the rest of your budget to different tools. (accounting, CRM, development)
3- Limited Integration
There are thousands of companies around the globe… Are all of them using Salesforce? Definitely no! Salesforce is a complicated CRM, many companies using many different CRMs rightly wanna use a Conversational Marketing platform that fits their CRM. Although Salesforce is a world-famous and successful CRM, it is a very challenging CRM to use. Other than that, it generally doesn't make sense to restrict yourself to a single CRM. An effective Conversational Marketing tool should have a wide scale of integration.
Top Qualified Alternatives

After our reviews of Qualified, we can take a look at possible alternatives.
Botgate AI
Botgate AI is a conversational AI-based No code conversational marketing and sales platform that helps businesses interact more with potential customers. Therefore, it is a mistake to see Botgate only as a chatbot provider. Hybrid bots (humanAI) can turn visitors into new customers, much like most of Botgate's satisfied customers. Botgate AI enables businesses to grow faster through an improved lead generation process and an accelerated sales cycle.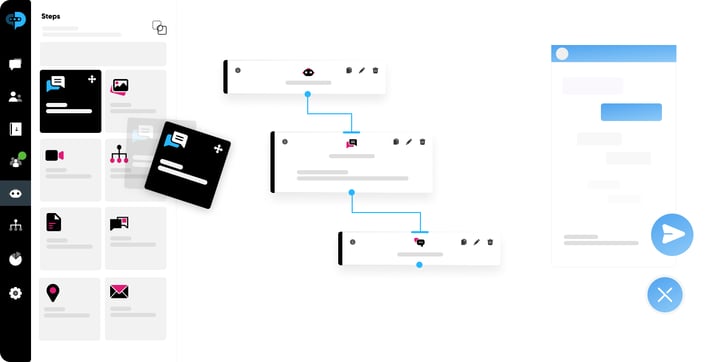 Features of Botgate AI
What you can do with Botgate AI:
AI Bots
Live Chat
Hybrid Conversations (AI + Human)
Personalized Proactive Messages (Playbooks)
Advanced Targeting
Advanced Conversation Routing
Account-Based Marketing
NLU & NLP
WhatsApp Bots, Instagram Bots.

These are just a few of the features you can use to try out Botgate AI. Unlike what is generally believed, there are no coding requirements :) You can create your own bot in seconds. With Botgate's no-code AI Bot Builder, you can easily add new elements by dragging and dropping them into any template. In addition to this easy-to-use interface, Botgate's customer success team addresses all challenges.
With Botgate AI, you can use both AI bots and live chat options on all plans. This means you can quickly create an automated bot conversation and connect to a live agent as needed. As mentioned earlier, what products could be better than humans and AI, the answer is definitely a hybrid bot :). And despite the many offerings, Botgate AI is the lowest cost competitor, even with fast customer service.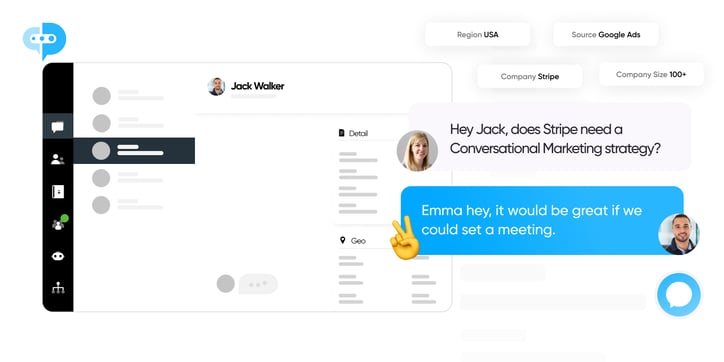 Playbooks
Most marketers use Botgate AI's personalized playbooks to transform prospects. Playbooks allow you to address each visitor with a personalized greeting and forward it to the right person. Perhaps the most powerful aspect of Botgate is its playbook. Playbooks are bots that monitor customers who visit websites and send proactive messages to make them feel special. While agents are busy doing other things, playbooks can quickly convince customers to take them to the right page, which can significantly increase conversion rates.

Integrations
Another of Botgate's most successful features is its ability to integrate with almost any platform and CRM. Facebook Messenger, Slack, Hubspot, and more. It's also one of the first companies to offer Instagram integration. With this rich integration, you can use Botgate as you like on your familiar platform. The WhatsApp API feature also allows your team to use WhatsApp efficiently while running your business.
Botgate AI Pricing
Botgate AI provides five different plans:
Free: This free plan comes with a single bot and basic live chat functionality.
Starter: This plan will cost you €29 per month. Here, you will get 1 Team Inbox, 500 Active Contacts, 1 Integration, and 2 Workspaces.
Growth: Get this plan at €79 per month, where you will get 2 Team Inbox, 1500 Active Contacts, 2 Integration, and Unlimited Workspaces.
Scale: This plan will charge you €199 per month. In this plan, you can enjoy 3 Team Inbox, 5000 Active Contacts, All Integration, and Unlimited Workspaces.
Enterprise: This is a custom plan with custom features, feel free to contact!

Drift
Drift is an all-in-one platform that combines Live Chat, Conversational Marketing, and Conversational Sales to help companies grow revenue and increase customer lifetime value, faster.
Drift is one of the best and oldest chatbots on the internet! It has no integration limits like Qualified has, and you can have a little better service than Qualified with the same amount of money!
It's a good alternative if you have a lot of money to splurge.
Drift Pricing
Drift has no pricing plans, all prices are special for customers.
Drift Reviews
Pros: "The fact that the interface is easy to work with and use."
Cons: "There is currently no ability to implement tracking scripts that communicate with other marketing platforms (LinkedIn campaign manager, for example)."
LiveChat
"LiveChat is a live chat application that can be integrated into your website to capture more leads and close more sales. Having LiveChat on your website means that on-site visitors can send you their questions and receive answers in no time."
LiveChat is a cheap alternative to Intercom but it is really basic for today's circumstances, It doesn't have AI features that may help your sales team handle relationships with your customers.
Today a chatbot without AI, it's like a cake without sugar :).
LiveChat Pricing
Starter: 16$ per seat/month (billed annually)
Team: 33$ per seat/month (billed annually)
Business: 50$ per seat/month (billed annually)
Enterprise: 149$ per seat/month (billed annually)
LiveChat Reviews
Pros: "I like the avalanche of customer engagement tools which Livechat provides, to trigger or maintain conversations with website visitors all through their stay on our website"
Cons: "The app is lagging a lot. Sometimes there are a lot of glitches which takes a lot of time to update."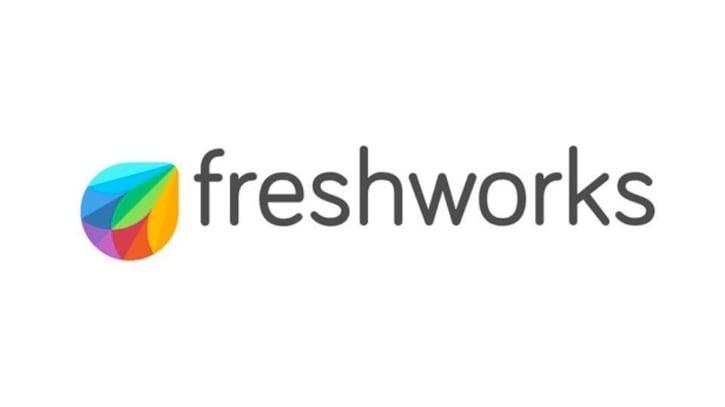 Freshworks
"The Freshworks platform offers everything you need to deliver intuitive and engaging experiences across the board. Freshdesk is a cloud-based customer service software that enables businesses of all sizes to deliver stellar customer support."
Of course, Freshworks is a good customer service tool, It may really help you with your relations with your customers. But can it give you many new customers? I'm not sure…
Freshworks Pricing
Free: (no credit card required)
Growth: 15$/mo
Pro: 49$/mo
Enterprise: 79$/mo
Freshworks Reviews
Pros: "I like that there are several paths that you can set up inside of your organization.."
Cons: "The reports it provides are limited and to get customized reports we need to reach their technical help which at times is very inconvenient and time-consuming as well."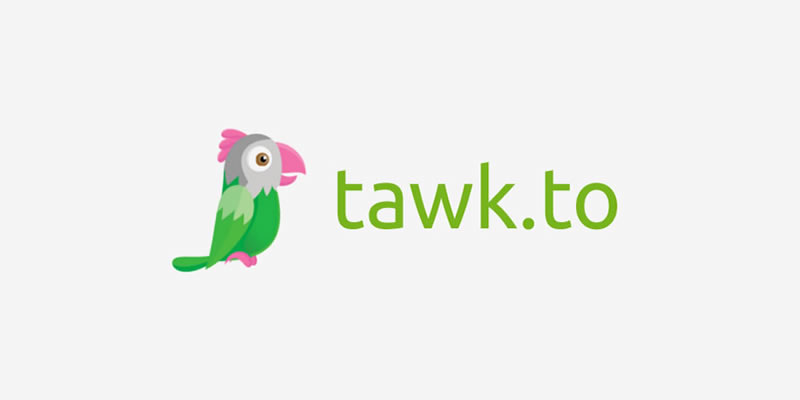 Tawk.to
Tawk.to is a live chat widget that you may include on your company's website. It enables you to communicate with your customers at the same time, and it's one of the first stages toward Conversational Marketing.

Customers will appreciate being able to speak immediately with your sales personnel thanks to tawk.to, as opposed to the typical marketing approach, in which visitors might contact you days later after filling out a form when they first visit your site.

Tawk.to is a great tool for e-commerce businesses who sell their products online, but is it enough? Tawk.to is one of the "initial" steps in Conversational Marketing, as I indicated in the opening paragraph, thus it is a little rudimentary.
Tawk.to Pricing
Tawk.to is almost free.
Tawk.to Reviews
Pros: "The best part of this tool is it has a completely free plan for all users. It is easy to use and setup takes minimum time."
Cons:"When there are more than 5/10 agents on the same website servicing customers, Tawk.to is less helpful as it starts to create problems with the tracking of agents and visitors on the website."
Conclusion
If you have decided to switch from Qualified, you should go with:
Botgate AI, if you need an all-in-one solution with an affordable pricing
Drift, if you are ready to pay as much as you paid Qualified
Freshworks, if you want to focus more on your existing customers.
LiveChat, if you need something really basic without Artificial Intelligence.
Tawk.to, if you want an almost free product that only has live chat.
Subscribe to our newsletter
get the latest news.