Conversational Marketing, AI Bot, Conversational AI, Conversational Sales, Lead Generation
Top 5 Tawk.to Alternatives
You'll want to be sure to keep up with the latest trends in technology, where chatbots are becoming more and more popular and traditional forms of marketing are quickly becoming obsolete.
Tawk.to is one of several tools in the chatbot world, but in the ever-growing field, a monopoly no longer exists. We've researched Tawk.to alternatives and think you might be interested in this other content we prepared for you.
In order to discuss chatbots, it is first necessary to present what Tawk.to is and how it works.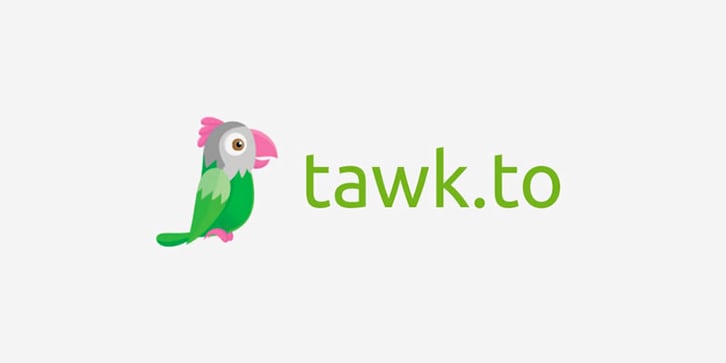 Little Information About Tawk.to
Tawk.to is a live chat widget that you can integrate into your business' website. It allows you to communicate with your customers simultaneously, it can be seen as one of the first steps for Conversational Marketing.
It will be much more enjoyable for your customers to be able to talk directly with your sales staff thanks to tawk.to, rather than the traditional marketing system, where your visitors can contact you days later after filling out a form when they enter your site.
Tawk.to can be very useful for e-commerce companies that sell their stuff online, but is it sufficient? Like I mentioned in the first paragraph Tawk.to is one of the "first" steps for Conversational Marketing so it is a little basic.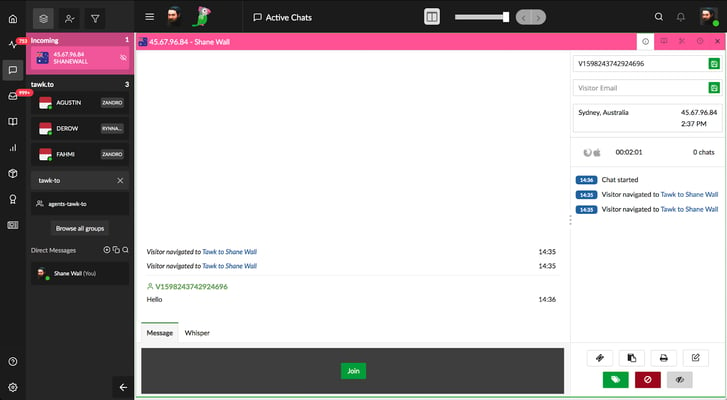 Tawk.to Benefits and Challenges
Benefits
Although we do not consider pricing as a direct benefit, the fact that almost all features of tawk.to can be accessed for free is one of the most prominent benefits.
As I mentioned before, tawk.to, which is a basic application, is also very easy to install. Most customers can easily integrate and start using tawk.to without the need for customer support. In case of possible integration problems, customer support completely solves your problems in a short time.
If you don't have enough sales agents, Tawk.to -as a creative service- rents its own chat agents to you on an hourly basis. In the absence of artificial intelligence, this service will make your work a little easier, but it is worth mentioning that these agents are hired for a small extra fee.
Challenges
Although it has a feature where analytics are reported, according to most tawk.to customers, this feature falls short in various aspects. Some of the problems are that the feature does not work properly when the site receives heavy traffic, and although it provides a certain analytical report, this report is mostly lacking and insufficient.
Thanks to its live chat experience, it is at the beginner level of conversational marketing. But conversational marketing is much more than that... Just because it has a live chat feature, it cannot reflect a personalized experience to customers. Also, the chatbot, which does not have artificial intelligence, does not make the job of your Sales Reps easier, on the contrary, it increases the workload. A chatbot with artificial intelligence can handle most of your Sales Division's work on its own.
In the light of these pieces of information, some Tawk.to alternatives and their advantages…
Botgate AI
Botgate (known as Botgate AI) is a Conversational Marketing & Sales platform based on Conversational AI that helps businesses interact with their potential clients. Rather than view Botgate only as a chatbot provider, it would be better to see it as a hybrid bot provider that has helped most of its customers turn visitors into new customers.
With a Botgate AI, businesses are able to grow faster than ever before through accelerated sales cycles and increased lead generation.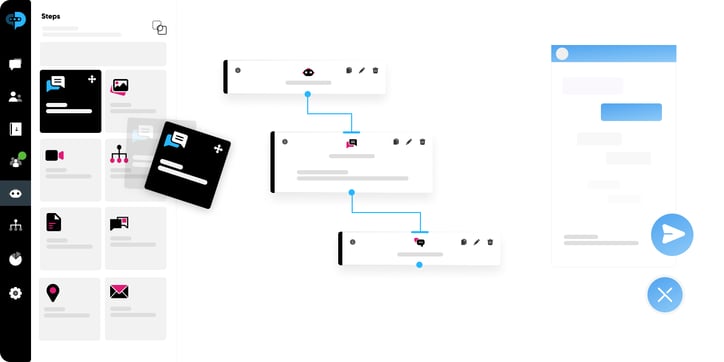 Features of Botgate AI
What you can do with Botgate AI:
AI Bots
Live Chat
Hybrid Conversations (AI + Human)
Personalized Proactive Messages (Playbooks)
Advanced Targeting
Advanced Conversation Routing
Account-Based Marketing
NLU & NLP
WhatsApp Bots, Instagram Bots.
This brief overview introduces you to Botgate AI, an artificial intelligence platform that allows you to develop chatbot experiences without writing code. To get started, visit Botgate.com and click the Get Free Account button to launch the no-code AI Bot Builder and begin creating your own bot by dragging and dropping elements onto templates. To learn more about how to use our platform, please visit botgate.ai/help to access our comprehensive documentation. For immediate aid, while you are learning, please contact our customer success team at botgate.ai
Botgate offers a combination of bots and live customer service agents for its plans. You can create your automated bot conversations right away, connect them with live agents if necessary, and enjoy Botgate's customer support team.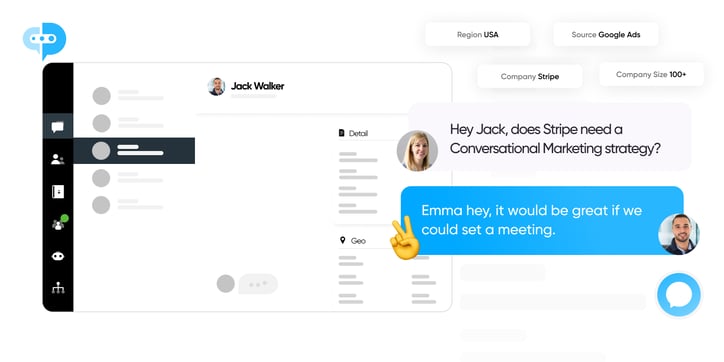 Playbooks
Marketers are using Botgate AI's Playbooks to convert their visitors. Playbooks can adaptively greet visitors, guiding them to the right people. The real strength of Botgate is the Playbooks: a bot that monitors website visitors and can help determine their needs and direct them to the information they seek. While agents are busy with other tasks, Playbooks can quickly convince customers and direct them to the right pages, helping conversion rates.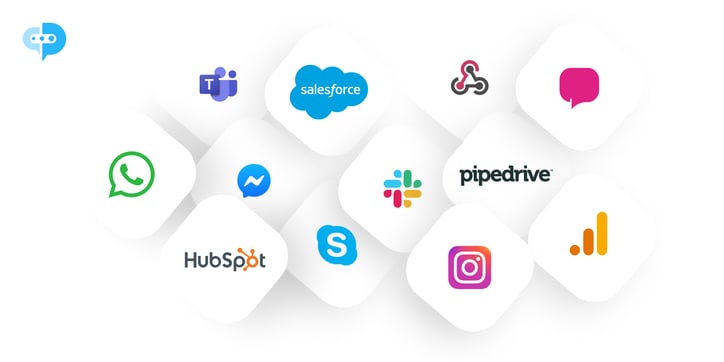 Integrations
Another of Botgate's most successful features is its ability to integrate with virtually any platform or CRM. You can use the bot on Facebook Messenger, Slack, Hubspot, and more. The variety of integrations lets you use the bot in the way you want to. The WhatsApp API feature also allows your entire team to use WhatsApp while running your business.
Botgate AI Pricing
Botgate AI provides five different plans:
Free: This free plan comes with a single bot and basic live chat functionality.
Starter: This plan will cost you €29 per month. Here, you will get 1 Team Inbox, 500 Active Contacts, 1 Integration, and 2 Workspaces.
Growth: Get this plan at €79 per month, where you will get 2 Team Inbox, 1500 Active Contacts, 2 Integration, and Unlimited Workspaces.
Scale: This plan will charge you €199 per month. In this plan, you can enjoy 3 Team Inbox, 5000 Active Contacts, All Integration, and Unlimited Workspaces.
Enterprise:This is a custom plan with custom features, feel free to contact!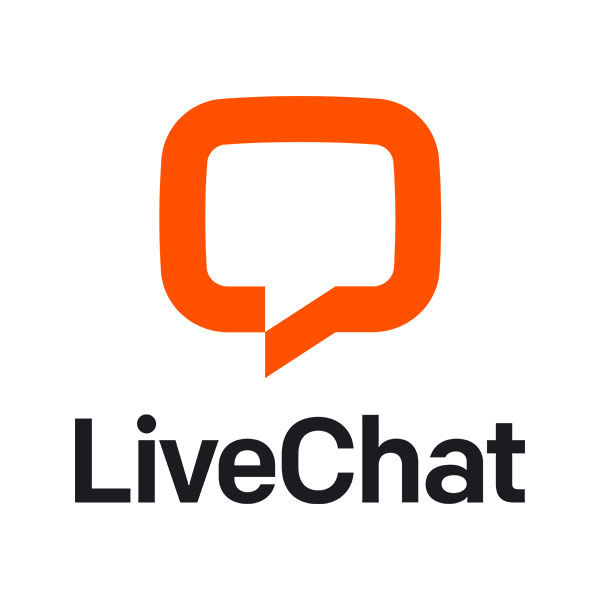 LiveChat
LiveChat is one of those widgets very similar to Tawk.to. LiveChat, which allows visitors to your site to contact you directly, is an application that aims at customer satisfaction and converting your potential customers.
One of the important advantages of LiveChat is that it has much more integration than Tawk.to. LiveChat has integration with more than 200 tools.
One of the economic benefits is that a LiveChat agent can communicate with multiple customers at the same time. This will increase your efficiency while reducing your costs.
Offering the absence of artificial intelligence as an advantage, LiveChat says that visitors to your site will be more comfortable and happy when they see that you are using LiveChat, because they know that they are talking to a real person. This is one of the common features with Tawk.to. On the contrary -In our opinion-, an AI-powered hybrid chatbot today can offer you much more than an agent-only chatbot.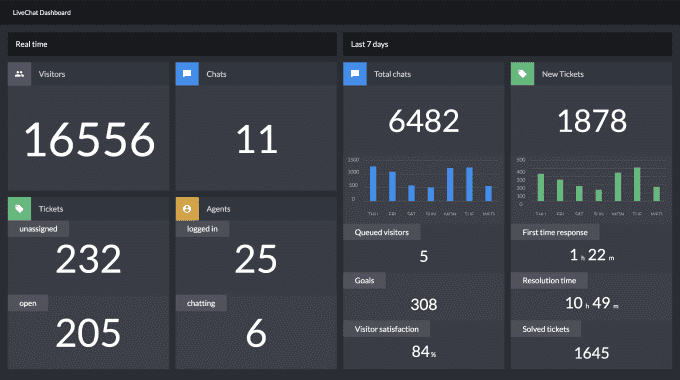 Also using LiveChat will also add proactivity to you. For example, with LiveChat, which will notice a customer having difficulties on your payment page and warn you, you can contact the customer directly and help them complete the purchase before they change their mind.
LiveChat summary
As a Tawk.to user, if you want more advanced integrations and analytics, LiveChat may be an alternative to consider. LiveChat, one of the platforms where the simple live chat logic works best, offers very good services to many of its customers. If you want to spend your budget to run many Sales Reps and use such a tool, LiveChat is a pretty good option for you. But we strongly recommend that you review AI-based alternatives.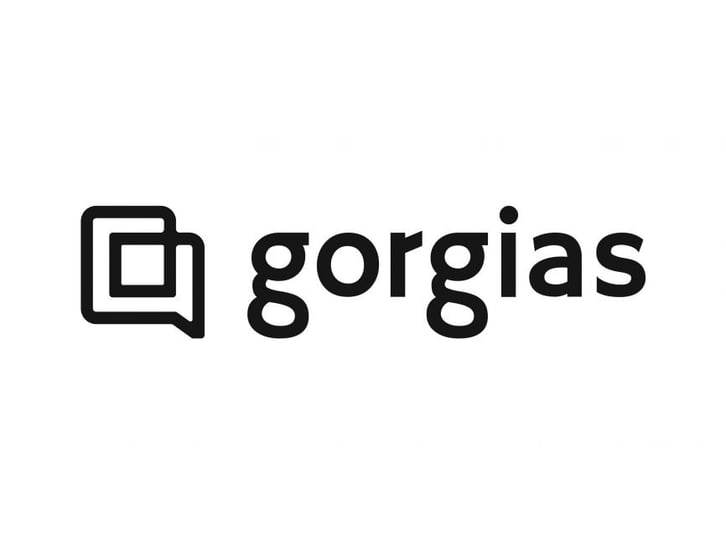 Gorgias
Gorgias is a customer care software with a lot of features. Gorgias does a lot of things, including using Tawk.to's live chat service.
Gorgias' borders are fairly expansive in terms of integration. It has a lot of continuing integrations including Facebook, Mails, Instagram, live chat, phone, and so on.

However, because Gorgias is a solution primarily built for e-commerce sites, its competence becomes rather limited. Although Shopify is a great alternative for individuals who sell on platforms like Magento, its utility for B2B businesses is controversial.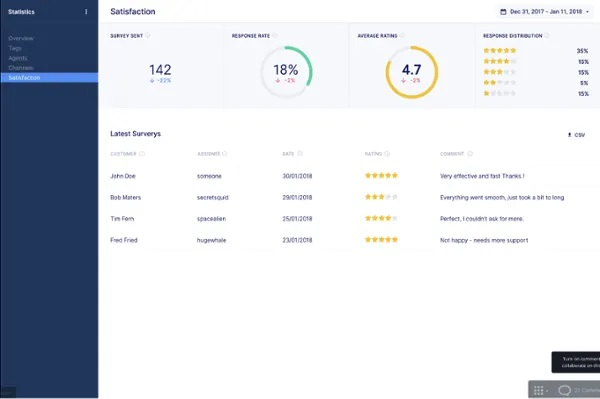 It offers an easy-to-use UI, which is one of its key benefits. Most businesses that migrate to Gorgias find it simple to learn how to utilize it. If you have any problems during the procedure, the majority of consumers are happy with the customer support personnel who respond quickly.
Giorgias Summary
Gorgias is a good alternative if you have an e-commerce-based business. We all want the ability to manage several channels from a single platform. Gorgias has a few flaws, one of which is the lack of an AI-based chatbot. Of course, in comparison to free tawk.to, Gorgias' expenses may appear excessive. As I previously stated, if your business is primarily focused on e-commerce, Gorgias can help you manage your operations. However, if you want to provide your customers with a positive Conversational Marketing experience, we recommend our first option. :)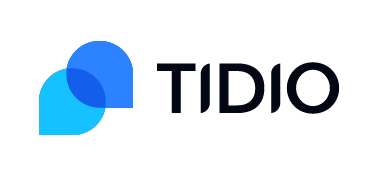 Tidio
Tidio is one of the successful customer service platforms. With its Artificial Intelligence-based chatbots, it takes the customer experience to a very different point than Tawk.to. Artificial intelligence communicates with the visitors on your site before your Sales Reps and makes the necessary chats.
Having an easy-to-use interface, Tidio helps you set up AI-based chatbots without the need to know to code. It is not a bad tool for entering the world of Conversational Marketing.
A successful platform for Customer Support and gaining new customers. The live chat feature, which is concentrated in Tawk.to, is also available in Tidio.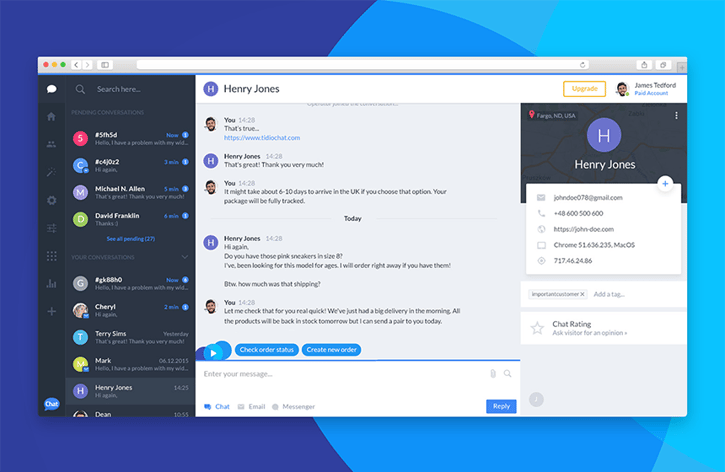 It is a platform that can be very helpful in managing your site's traffic, learning about analytics, and making moves in the light of this information.
Tidio Summary
If you want to include artificial intelligence in your operation, one of the products you can use is Tidio. AI-based chatbots can help you when you can't catch Live Chat. Experienced in this field, Tidio is a good choice to taste the world of Conversational Marketing. It will not be difficult for you to manage your customer relations with Tidio, which is integrated into various platforms.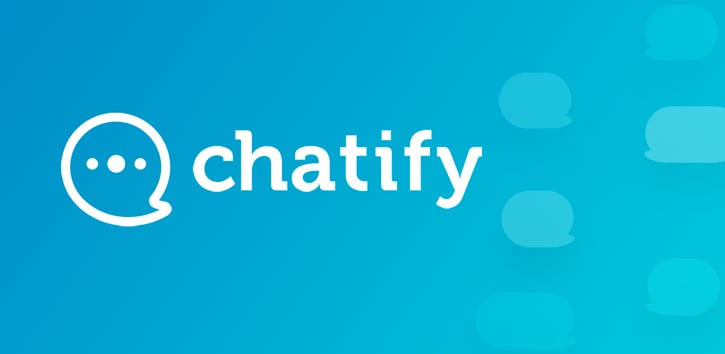 Chatify
Chatify is a live chat product that allows you to communicate with your customers. It is functionally very similar to Tawk.to. You can chat with your customers anytime with Chatify
One of its most important features is that it is suitable for teamwork. There is no restriction on the number of agents to use the product in Chatify, so your agents can communicate with your customers more efficiently.
Thanks to the phone app, you can also use Chatify on your mobile phone. It should be said that they are the first in this feature. A valuable feature is that you don't have to be in the office to keep in touch with your customers.
Although it is not very advanced, it can answer simple frequently asked questions of your customer's thanks to its AI structure. This means responding to the attention of your customers 24/7.
The fact that the payment plan is per conversation rather than the agent can be considered both positive and negative. At this point, you should decide by considering what your company needs.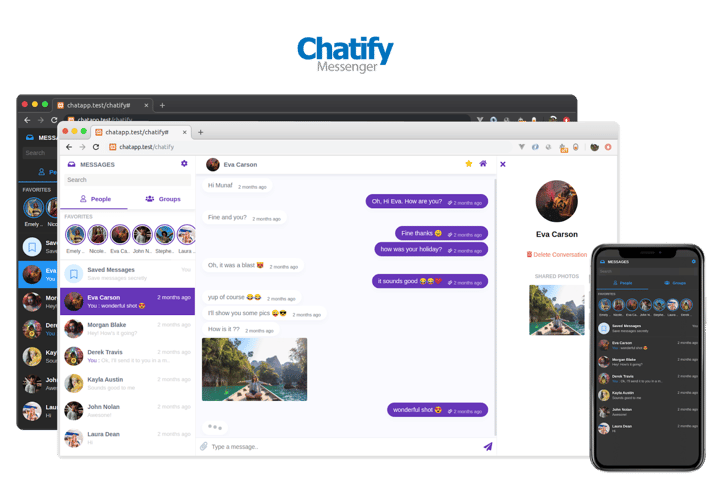 Chatify Summary
Chatify, which moves in a similar lane with Tawk.to, maybe your new choice. Chatify is a strong competitor with its convenient free plan and payment plan that increases in direct proportion to the number of conversations. Compared to Tawk.to, it can give you new experiences thanks to its lightweight artificial intelligence-based bot. Note also that you can control it remotely using your Smartphone. If you're looking for a new alternative but don't want too many features, choose Chatify.
Subscribe to our newsletter
get the latest news.