Chatbot, Conversational Marketing, AI Bot, Conversational AI, Conversational Sales, Lead Generation
Top 5 Zendesk Alternatives
I'm sure you, like most companies, are trying to keep up with the times these days, where Conversational Marketing is trending day by day and traditional marketing is getting pushed to the hazy pages of history.
Zendesk is one of the familiar tools in the world of conversational marketing, but in the growing world, monopoly is no longer a concept. That's why we researched Zendesk alternatives for you and prepared this content that we think will help you.
Before moving on to other alternatives in the field of Conversational Marketing, we thought it was necessary to explain what exactly Zendesk is. So it begins...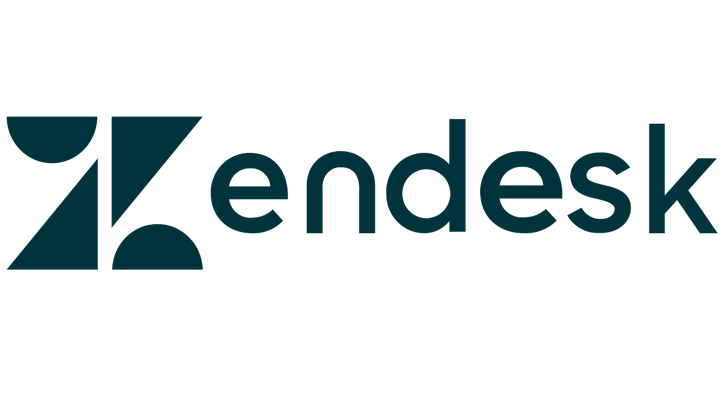 Little Information About Zendesk
Zendesk is a big company that combines different services. Zendesk Sell, their CRM service, and Zendesk for Service, their service for communicating with Customers. I would like to talk about the related features of both because you should know well the chatbots of Zendesk which you are using and if you are looking for new alternatives, you should know what you want.
Zendesk for Support is a beautiful app that keeps you in touch with your customers. You can adjust how your team will work and which of your customers will be directed to which agents, and you can ensure that customers receive the service they are used to.
One of the popular aspects of Zendesk is the integration of many channels. At the same time, it analyzes all the transactions you make, allowing you to see which way your business is progressing. While Zendesk without the Free plan has AI-based automated messages, it offers its customers a limited amount of automated messages on most plans:
Zendesk Pricing
Foundational: 0 automated messages for 19$
Suite Team: 10 automated messages for 49$
Suite Growth: 100 automated messages for 79$
Suite Professional: 500 automated messages for 99$
Zendesk Benefits and Challenges
Benefits
Considering the comments made by most of its customers, Zendesk's easy-to-use interface draws attention. Although the integration process is not very easy, it is seen that the agents who will use Zendesk have figured out how to use it in a very short time and they are very productive by using it.
One of the advantages of Zendesk is that it is open to many integrations. Today, it makes the job of agents who want to use many tools at the same time much easier. When using more than one tool with Zendesk, you experience both the benefit of Zendesk and the benefits of other tools satisfactorily.
Challenges
Limited automated messages
Zendesk has a chatbot with an automated message feature, but even if you are using the highest level package, the number of messages is limited. Therefore, Zendesk does not have a well-trained AI bot and the number of automated messages the chatbot can send is not sufficient, so more work falls on your agents.
Communication with support
Zendesk is a large institutionalized company, although this sounds good, it can turn into a disadvantage in some ways. In some of the G2 reviews, customers stated that they have a hard time getting support from Zendesk when they have a problem with the platform. It should be more important for this company, which tries to prioritize customer satisfaction, to listen to its customers more, and to strengthen its communication with them.
After this little presentation of Zendesk, let's move on to some alternatives…
Botgate AI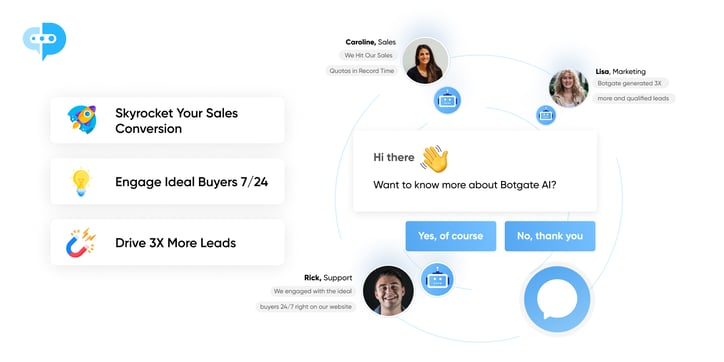 Botgate is an intelligent platform that provides a simple and scalable way to help businesses increase their interactions with customers. Conventional chatbots present limited capabilities, but Botgate's hybrid bots (human-AI) are more capable and flexible. With them, you can connect with more visitors to your site and turn them into new customers.
Botgate AI accelerates business growth through digitized lead generation and streamlined sales cycles..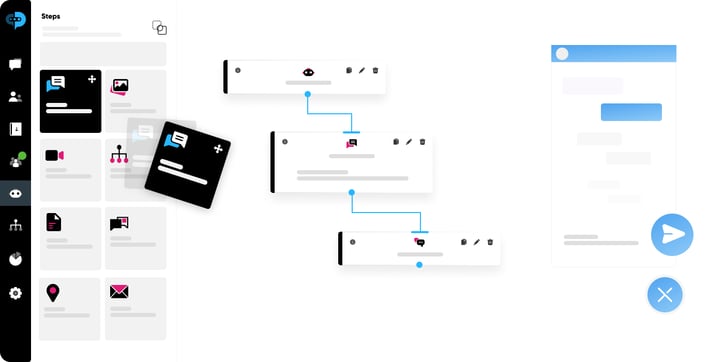 Features of Botgate AI
What you can do with Botgate AI:
AI Bots
Live Chat
Hybrid Conversations (AI + Human)
Personalized Proactive Messages (Playbooks)
Advanced Targeting
Advanced Conversation Routing
Account-Based Marketing
NLU & NLP
WhatsApp Bots, Instagram Bots..
Botgate provides a variety of features that can be used to create a custom chatbot. The Bot Builder does not require any coding and allows new elements to easily be added by simply dragging and dropping them onto the canvas. Botgate's customer service representatives are always available to offer their assistance whenever help is needed.
Botgate AI gives you the option of using both bot conversations and live chat functionality for all its plans. This allows you to instantly create your automated bot responses and connect them with your live agents if necessary. Like I mentioned above, what could be better than both humans and AI, the answer is definitely a hybrid bot; additionally, despite having a lot to offer, Botgate AI is priced lower than most of the other similar providers, even with the fastest customer support.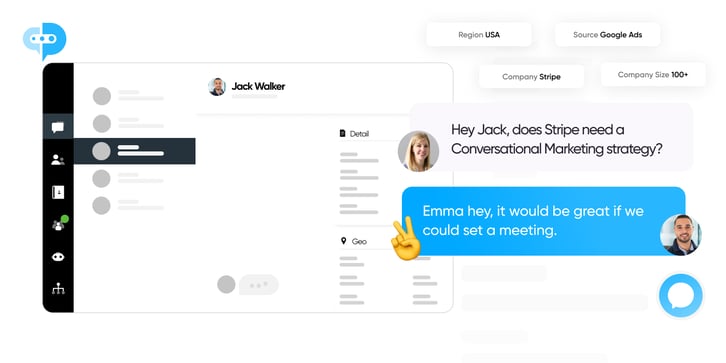 Playbooks
Marketers are using Botgate AI's personalized Playbooks to convert leads on their business websites. Playbooks send proactive messages—such as a personalized greeting—to potential customers, and they route them to the right person. By using playbooks, you can target customers coming to your site and increase conversion rates significantly.

Integrations
One of Botgate's most popular features is its ability to integrate with a variety of social media and CRM platforms, including Facebook Messenger, Slack, and Hubspot. It is also one of the first companies to offer Instagram integration. Botgate offers seamless integration with a number of different customer service and business management platforms, allowing you to use Botgate in the way that suits your business best. The Whatsapp API feature allows your entire team to use WhatsApp efficiently while running your business.
Botgate AI Pricing
Botgate AI provides five different plans:
Free: This free plan comes with a single bot and basic live chat functionality.
Starter: This plan will cost you €29 per month. Here, you will get 1 Team Inbox, 500 Active Contacts, 1 Integration, and 2 Workspaces.
Growth: Get this plan at €79 per month, where you will get 2 Team Inbox, 1500 Active Contacts, 2 Integration, and Unlimited Workspaces.
Scale: This plan will charge you €199 per month. In this plan, you can enjoy 3 Team Inbox, 5000 Active Contacts, All Integration, and Unlimited Workspaces.
Enterprise: This is a custom plan with custom features, feel free to contact!
Gorgias
Gorgias is a feature-packed customer service app. Zendesk's chatbot feature is just one of what Gorgias does.
In terms of integration, the borders of Gorgias are quite wide. It contains a lot of ongoing integration such as Facebook, Mails, Instagram, live chat, phone...
But its area of ​​expertise becomes a little more limited because Gorgias is a product specifically designed for e-commerce sites. Although Shopify is a very good option for those who sell on platforms such as Magento, it is debatable how useful it is for B2B companies.
One of its important features is that it has an easy-to-use interface. Most of the companies that switch to Gorgias can easily learn to use it Gorgias. If you have any difficulties during this process, most of the customers are satisfied with the customer support teams that help you immediately.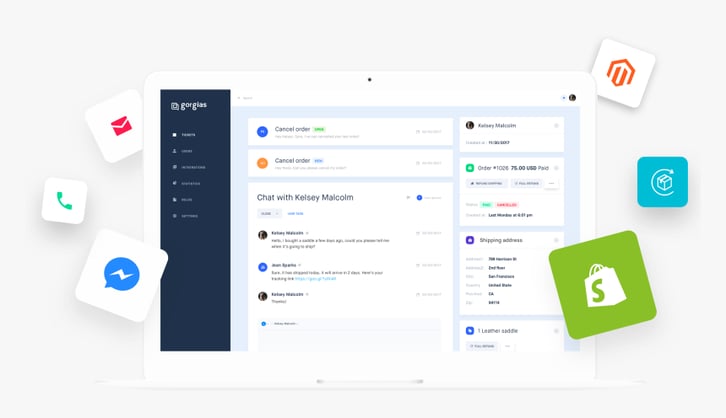 Gorgias Summary
If you have an e-commerce based business, Gorgias is a good alternative for you. Managing many channels on a single platform is a feature we all want. One of the weak features of Gorgias is that it does not have an AI-based chatbot. Of course, Gorgias doesn't have Zendesk's CRM features but you can handle your CRM problems with other tools. As I just mentioned, if you are a company focused on e-commerce, you can manage your business with simple-to-use Gorgias. But if you want to give your customers a good Conversational Marketing experience, let us direct you to our first alternative :)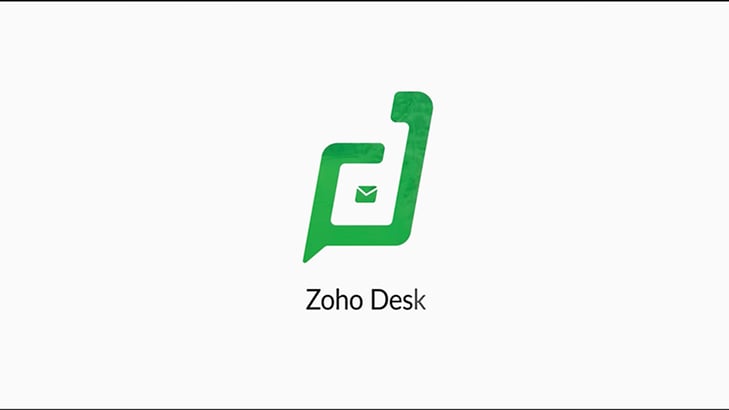 Zoho Desk
Zoho Desk is a platform that can provide you with a highly functional customer support experience. It builds a customer knowledge base by collecting all the requests/information that reach your business through many different channels.
Thanks to Zoho Desk, you will be able to provide organized service to your customers who are trying to reach your company by e-mail, telephone, social media, and many more(except chatbot because Zoho Desk doesn't have one). By converting your customers' requests into data flow, you will ensure that your customers receive the service they want with the algorithms offered to you by Zoho Desk using AI.
Having an easy-to-use interface also makes Zoho Desk one of the preferred Customer Support tools. Thanks to its structure that even beginners can use easily, your agents will not have much confusion. If you encounter any problems, Zoho Desk's support team will contact you in a short time and solve your problems.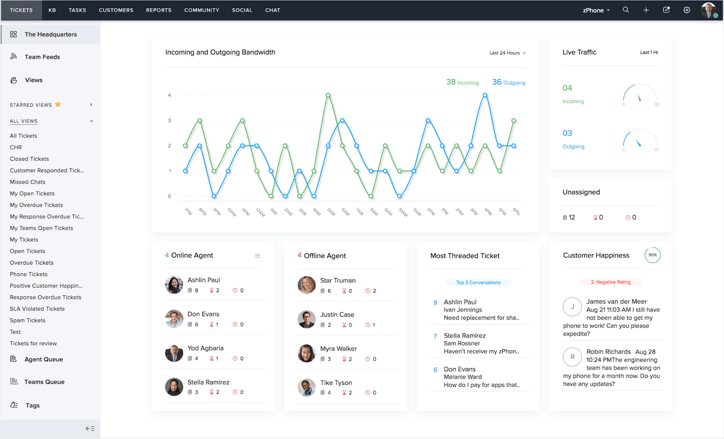 Zoho Desk Summary
If your need is to provide a better support service to your existing customers, Zoho Desk will be a convenient choice for you. Zoho will please your customers with its affordable prices, easy-to-use interface, and making it possible to read your customers' requests from different channels in one place. It would be good to add it again in order not to mislead, Zoho does not have a chatbot feature that will allow your customers to contact you through your site, but you can control all the remaining channels thanks to Zoho.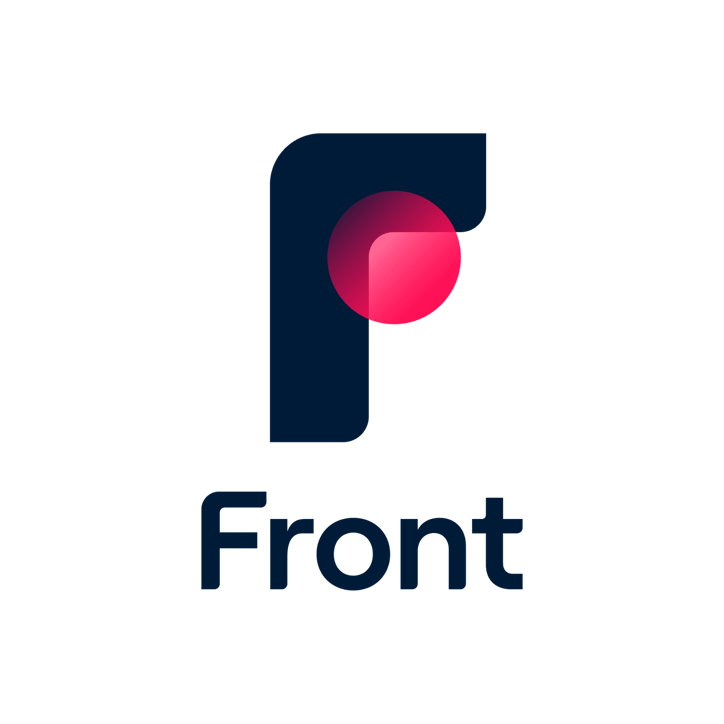 Front
The front is a platform for customer communication that is both simple and effective.
Front allows you to provide a service that will make all your customers feel special, on a large scale and quickly, by sharing the inbox mails by your entire team, whether planned or instantaneously. This way of working both prevents your customers from waiting for a long time and increases the efficiency of your team significantly.
Another good thing about Front is that you can integrate products such as Google Calendar and Asana into it. In this way, you can take every issue into consideration when planning your communication with your customers. You don't forget even if you postpone a follow-up, thanks to the ability to put email conversations in modes such as "snooze" and "archive".
Thanks to the existing templates, you never start all over to create a mail. You can use the suggested templates, make changes to them, create new templates, and even share these templates with your other agents.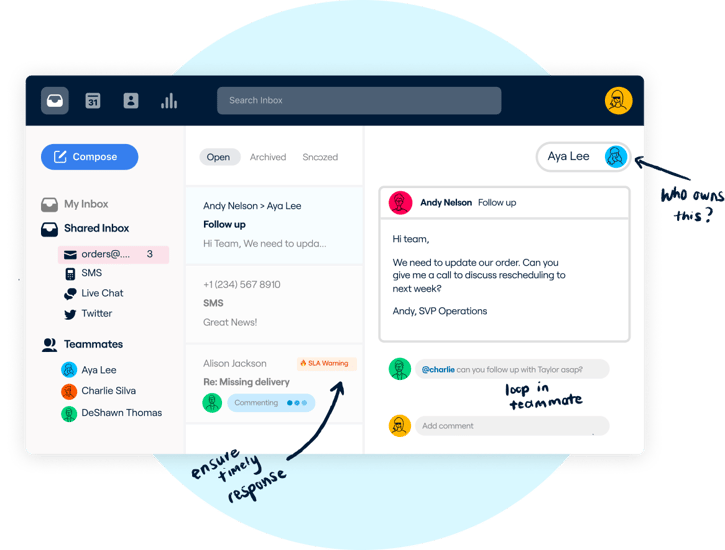 Front Summary
As you can see, Front is a somewhat narrow platform compared to Zendesk. But there are not many companies that can do this job better than Front. If what you are looking for is to manage your e-mails from a single center and distribute them to your agents by following the pattern you want, Front will do the job. But if you want to lighten a load of your agents while converting new customers and improving the service you will provide to them, I suggest you look at the first alternative :)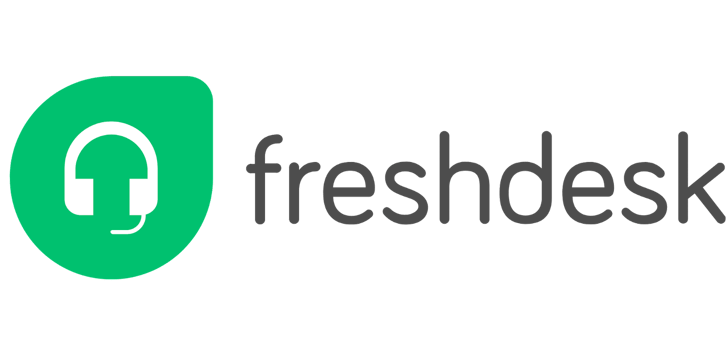 Freshdesk
Freshdesk is a cloud-based customer service software that helps companies of all sizes provide excellent customer service.
Freshdesk unifies ticket resolution across platforms by converting requests received via email, online, phone, chat, and social media into tickets. Freshdesk also allows you to automate workflows, provide self-help, monitor SLAs, and track KPIs, so you can remain on top of everything related to customer service. Freshdesk also comes with pre-installed tools such as an AI-powered chatbot, predictive help, and field service management.
Although the job it does is complicated, Freshdesk's dashboard has a structure that is easy to observe. It is possible to monitor how all interactions converted into tickets are distributed among your agents, and which agent is managing the situation.
One of the most important features that can put Freshdesk ahead of Zendesk is the AI-based chatbot that it has added to its communication channels. These days when AI technology is developing day by day, it should be the goal of all companies to have an AI-based chatbot.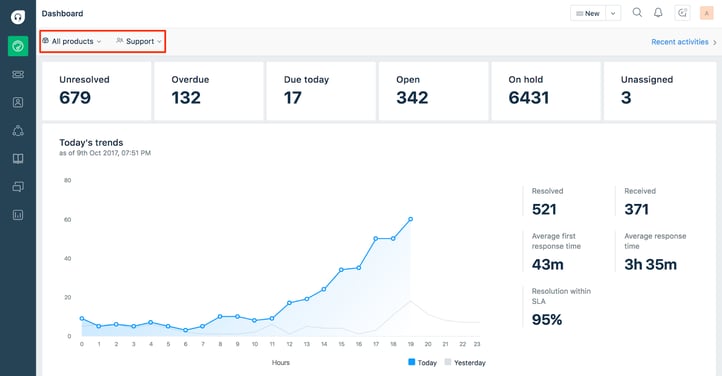 Freshdesk Summary
Freshdesk is one of the most successful platforms for Customer support. One of its weak points is that the AI ​​Bot is only trained for customer support. Even Freshdesk promises more than Zendesk can deliver, companies that want to successfully handle customer support and increase customer conversion at the same time may look for other alternatives. Freshdesk is a very logical option for you if you want to manage all the messages from your customers from a single center.
Subscribe to our newsletter
get the latest news.